19 public univs to have one test for admission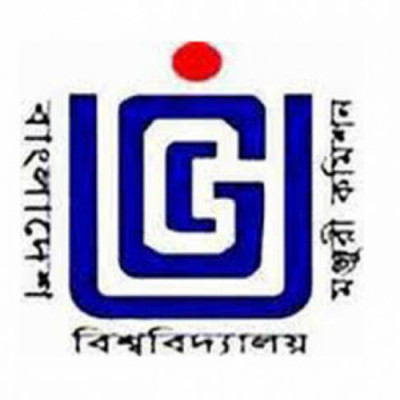 Nineteen public universities will enrol students through a centralised admission test for the next academic session to reduce hassles of the admission seekers.
The students will take the test in person, and the university authorities will meet on December 19 to decide how the "Central Admission Test"  will be arranged and what will be its methods.
The decision was finanlised at a meeting between members of the University Grants Commission and the vice-chancellors of the universities yesterday.
Talking to The Daily Star after the meeting, UGC member Prof Muhammed Alamgir said it was final that the 19 universities would hold a cluster admission test.  
One of the VCs said there would be three exams under the cluster -- one each for students of science, humanities and commerce groups -- based on the HSC syllabus. "It was also discussed that these tests will be held when the intensity of the Covid-19 reduces," said the VC.
The universities are: Islamic University, Shahjalal University of Science and Technology, Khulna University, Hajee Mohammad Danesh Science and Technology University, Mawlana Bhashani Science and Technology University, Noakhali Science and Technology University, Jagannath University, Comilla University, Jatiya Kabi Kazi Nazrul Islam University, Jessore University of Science and Technology, Pabna University of Science and Technology, Begum Rokeya University, Bangabandhu Sheikh Mujibur Rahman Science and Technology University, University of Barisal, Rangamati Science and Technology University, Rabindra University, Bangabandhu Sheikh Mujibur Rahman Digital University, Sheikh Hasina University, and Bangamata Sheikh Fojilatunnesa Mujib Science and Technology University.
On January 23, the UGC announced that it would go for a uniform admission test for the 2020-2021 academic year.  Later in February it was decided in principal that universities would hold the admission test following a cluster system.
Five leading universities -- Dhaka University, Bangladesh University of Engineering and Technology (Buet), Rajshahi University, Jahangirnagar University and Chittagong University -- have showed reservations about the system.
While attending the virtual meeting yesterday, UGC Chairman Prof Kazi Shahidullah said there was no scope for moving away from the decision of holding the cluster admission test considering the hassles of students and their guardians amid the pandemic.
Jagannath University VC Prof Mizanur Rahman said they would form a central admission committee, which would finalise the procedures of holding the test.
UGC officials said they would sit with VCs of all agricultural and engineering universities to know their current stance on the cluster admission test. They hope that all universities would join the new system.
Till last year, 32 of the 39 public universities held separate admission tests, as seven agricultural universities held a "uniform admission test".
When it comes to higher education, public universities remain students' top choice. But the number of seats is way lower than that of students seeking admission.
The public universities enrol around 65,000 students in a year.
The students' hassle begin after their Higher Secondary School Certificate (HSC) exams.
Many of them turn to coaching centres to prepare for admission tests. They buy admission forms for different units of multiple universities and spend a lot of time and money on travel and accommodation.
They often travel with parents or guardians, and sometimes have to check into hotels for overnight stay. There are cases when a candidate has to take separate tests for seats in separate faculties, even separate departments, in one university.
The UGC has long been suggesting modifying the existing admission process, saying it is too expensive and coaching-oriented.