10 Minute School: Hounded by threats, trolls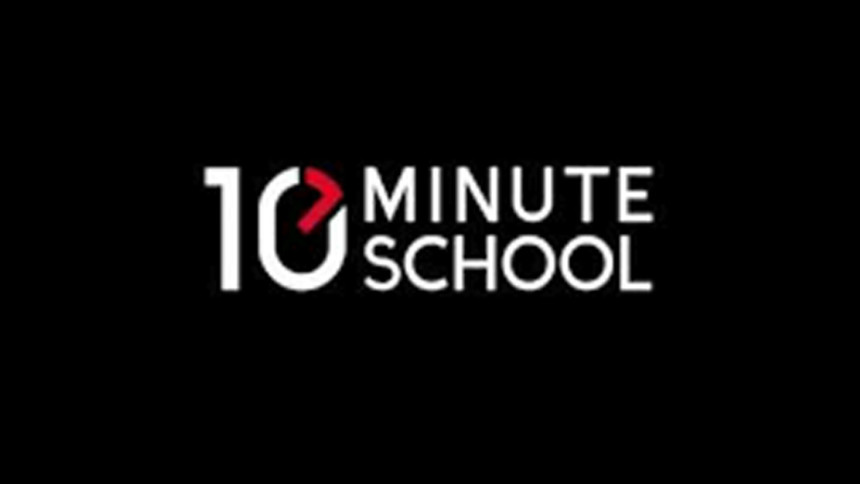 During a time period that has seen an unprecedented rise in cases filed under the infamous Digital Security Act, the digital sphere is more unsafe than ever before.
The most noticeable content of the week gone by has been the litany of threats, abuses and trolling hurled at online educational platform 10 Minute School by a section of fundamentalists.
10 Minute School, or as the proper brand name goes Robi 10 Minute School, is an educational website that uses the internet to impart education to students of all ages, from first graders to Bangladesh Civil Service examinees.
The internet mockery by digital natives transcended beyond basic criticism to something more sinister: death threats, and comments intending to do physical harm.
"When your mother comes over to show you that people on YouTube are threatening to murder her son, how would you feel?" asked Ayman Sadiq, founder and CEO of 10 Minute School in a YouTube video uploaded six days ago. "There's a message going around to send this 'murtad' to 'jahannam' the minute anybody sees me, and it is being shared by not hundreds, but thousands of people."
Anyone familiar with the history of terrorism and the murders of free-thinkers in this country knows that online threats are only the first step. While most of the people levelling out these threats will hide behind their screens, there is always the risk that some might organise and respond to the call for blood.
This makes these acts violations of Section 27 of Digital Security Act 2018 which pertains to cyberterrorism, but there have been no arrests, even though these forces have been at work for at least a week.
This raises the question: Who does this Digital Security Act protect if not the ordinary citizens?
On the other hand, the 14-year-old son of a farmer has been arrested for criticising the government move to increase tax on mobile call rates, two university teachers are still languishing in jail for criticising a former health minister, and at least 37 journalists have been arrested since the beginning of the pandemic mostly for reporting on the lockdown.
The deputy commissioner of the Counter-Terrorism and Transnational Crime unit of the Dhaka Metropolitan Police told several media outlets that they are scanning the hate content and trying to identify those behind it.
It must be noted, however, that the actors are hardly difficult to identify -- many of these actors have full social media presences complete with details about who they are, where they live and who their friends are. Some are popular YouTube vloggers with thousands of subscribers.
Their social media reach goes far beyond that of the arrested ninth-grade student from some village in Horirbari union of Mymensingh's Bhaluka upazila, whose name most people don't even know. He was arrested the same day a case was filed.
As the Sampadak Parishad noted in a statement last week, "Statistics show that more journalists, teachers, and intellectuals have been arrested under the DSA than cyber criminals, especially in the last six months."
This tide of hate speech spewed around a couple of issues. There was an innocuous comment made by one of the educators appreciating a post on LGBTQ rights at the University of Oxford. There was a video where an educator taught about the importance of consent in romantic exchanges, and there was another on menstruation. In addition, there was a video where educators encouraged parents to allow their children to interact with people from the opposite gender, and a video asking youngsters to celebrate love on Valentine's Day.
These videos had been on the internet for a while, and nobody seemed to have noticed them all this time -- it was only last week that all hell broke loose in what can objectively be called a concerted witch-hunt.
It is telling that while YouTube is filled to the brim with "religious tutorials" by "religious scholars" on how men may objectify women for their pleasure, a video teaching mutual respect and consent drew flak from this digital community.
In the absence of physical protection, the educational platform took down the videos on menstruation and consent, social media users pointed out. At least one of the educators apologised for his "hurting religious sentiments", confessed to causing that offence, and stated that he is ashamed.
A considerable fan base was left disappointed, because when push came to shove, this youth organisation caved. After all, believing in the rights of women and vulnerable communities, is nothing to be "ashamed" of, or apologise for; freedom of belief and expression is a constitutional right guaranteed by the state.
But then again, it is also the state's responsibility to ensure, through the rule of law, that citizens can exercise those constitutional rights. Is that being done, is the question.