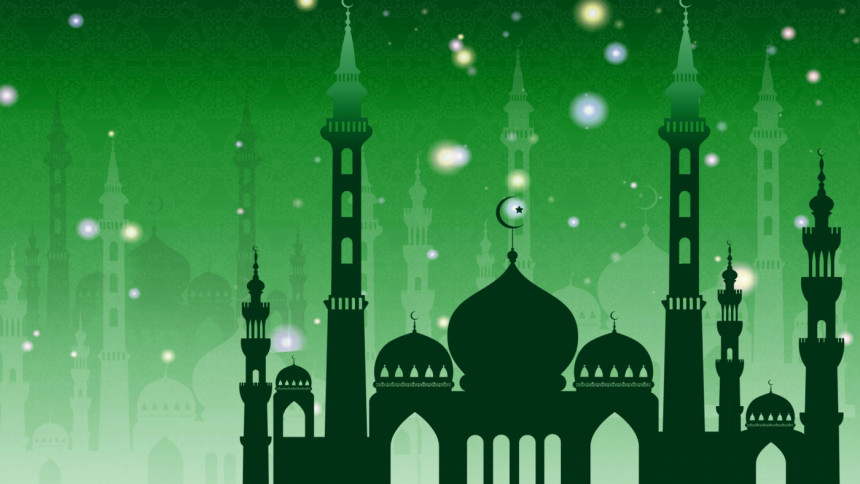 The holy Eid-e-Miladunnabi, the day of birth and demise of Prophet Muhammad (PBUH), is being observed across the country with due religious solemnity.
The day is a public holiday.
Different social, cultural, religious, political and state-run organisations have drawn up elaborate programmes to observe the day.
President Abdul Hamid and Prime Minister Sheikh Hasina issued statements yesterday, greeting the countrymen and the Muslims across the world on this occasion.
A milad mahfil will be held at the Bangabhaban at 1:30pm today. It will be attended by government leaders, religious scholars and distinguished citizens.
Religious Affairs Minister Matior Rahman inaugurated a 15-day programme at the Islamic Foundation in Dhaka yesterday.
The programme includes delivery of religious sermons, seminars, exhibition of Islamic calligraphy and posters based on life of the Prophet (PBUH), book fair and Islamic cultural competition.
The Institute of Hazrat Muhammad (PBUH), a think tank working with people with disabilities, will organise an essay competition at a city hotel today to showcase the talents of the visually impaired students.
Dhaka University will hold a discussion, milad and doa mahfil.
The Bangladesh Betar, Bangladesh Television and other satellite TV channels and radio stations have been airing special programmes highlighting the significance of the day.
Tight security arrangements have been made across the country to ensure peaceful celebration of the Eid-e-Miladunnabi.