Messi wins fifth Ballon d'Or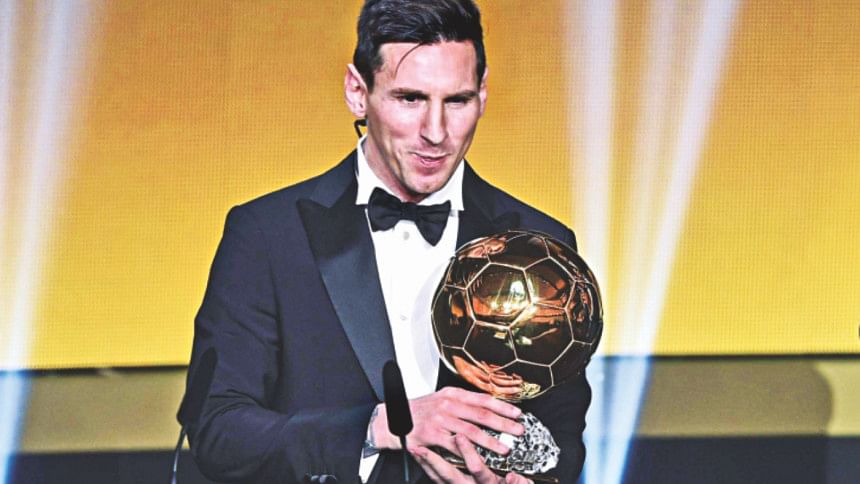 Argentina and Barcelona star Lionel Messi won a record fifth FIFA Ballon d'Or award for the world's best player at a ceremony in Zurich on Monday.
It was widely speculated that Messi would get the trophy for the year 2015 and the speculations ended up right. A cheerful Messi got up on stage and gleefully accepted the award. He dethroned three-time winner Cristiano Ronaldo in adding to his four consecutive awards from 2009 to 2012.
In the other awards, USA's Carli Lloyd was awarded the Women's World Player of the Year, Barcelona's Luis Enrique was awarded coach of the year, Jill Ellis won the World Women's coach of the year, while Wendell Lira won the Puskas Award for the best goal.
The following players were included in the World XI: Manuel Neuer; Thiago Silva, Marcelo, Sergio Ramos, Dani Alves; Andres Iniesta, Luka Modric, Paul Pogba; Neymar, Leo Messi, Cristiano Ronaldo.