Army to help dist admin in relief efforts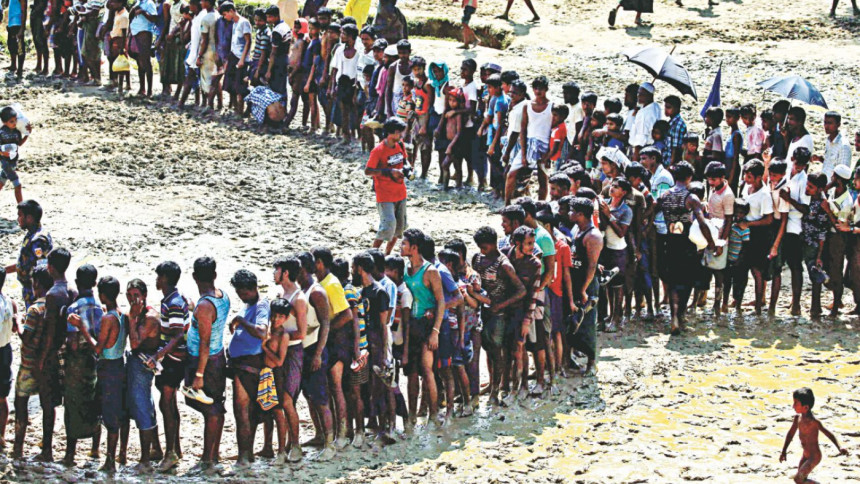 Bangladesh Army will start working in coordination with the district administration on the relief efforts and rehabilitation of Rohingya refugees from today.
The army and the administration will distribute relief materials at 12 different points in Ukhia and Teknaf, Cox's Bazar Deputy Commissioner Ali Hossain told a press conference at his office yesterday.
Since August 26, the administration, donors and NGOs have built 26,000 sheds in 12 slums in Ukhia and Teknaf.  
The administration has been distributing cooked food among one lakh refugees for the last two days, he said.
In Balukhali area of Ukhia, 2,000 acres of land have been allocated for building 14,000 sheds for 85,000 Rohingya families.
Mobile courts have, meanwhile, arrested and punished 212 for extorting and swindling the refugees, he added.
Twenty-two special police teams are working on maintaining law and order in the Rohingya settlements.
Eleven check posts run by police and border guards are preventing the refugees from spreading across the country. The check posts have intercepted 5,119 Rohingyas and sent them back to the camps in Ukhia and Teknaf, he added.