Pakistan and India renew rivalry today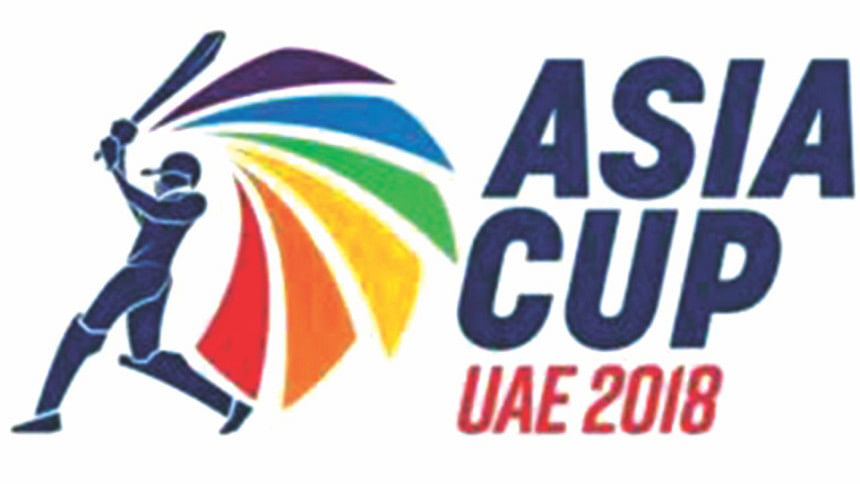 The clash between India and Pakistan is considered the most popular fixture in the international cricket calendar.
When it comes to the battle of the two bitter rivals, irrespective of what the platform is, millions of fans across the border and elsewhere in the world eagerly wait to watch the match and there will be no exception when they lock horns today in Asia Cup group A match at the Dubai International Stadium in front of 25,000 crowd.
The game is the first between the sub-continent rivals since Pakistan thumped India by 180 runs in the final of the Champions Trophy at The Oval in June last year.
Rival captains Sarfraz Ahmed and Rohit Sharma played down the hype surrounding the much-awaited India-Pakistan today's clash in Dubai, insisting that the Asia Cup is much more than a contest between the arch-rivals.
But despite their claims, there will be no shortage of fire as the two teams are facing each other for the first time in the United Arab Emirates since 2006, the last of their regular matches which were also held in Sharjah between 1984-2000.
Sarfraz, who led Pakistan in that memorable Champions Trophy triumph, denied that his team will have a psychological advantage.
"We will not take that Champions Trophy win in our minds. That was a different atmosphere (in London) and conditions. It was a year ago so that's history so we will enter the ground with a new strategy and passion" said Sarfraz.
India's regular captain and world-class batsman Virat Kohli has been rested for the competition to help his aching back after a gruelling tour of England but Pakistan skipper refused to accept Kohli's absence will make much difference.
"No doubt he (Kohli) is their captain and a world-class batsman but I think they (India) have a good team even without Kohli. They have good players who have done well for India. So, I don't think it will make much difference to India. Their batting is very strong so I can say that it will be a good match."
Sarfraz also has told his players just to enjoy the occasion.
India have won the event -- which started in 1984 -- six times, while Pakistan have been champions twice.
India skipper Sharma said his team will be looking beyond Pakistan.
"It's always exciting to play Pakistan, but it's not about one team as well. There are other teams also eyeing the title," said Sharma, who has the rare record of scoring three one-day international double hundreds.
Searing UAE heat has become a big concern for the teams but Sharma said: "It's game time, so we have to focus on the game rather than the conditions."