Hot, sunny day awaits revellers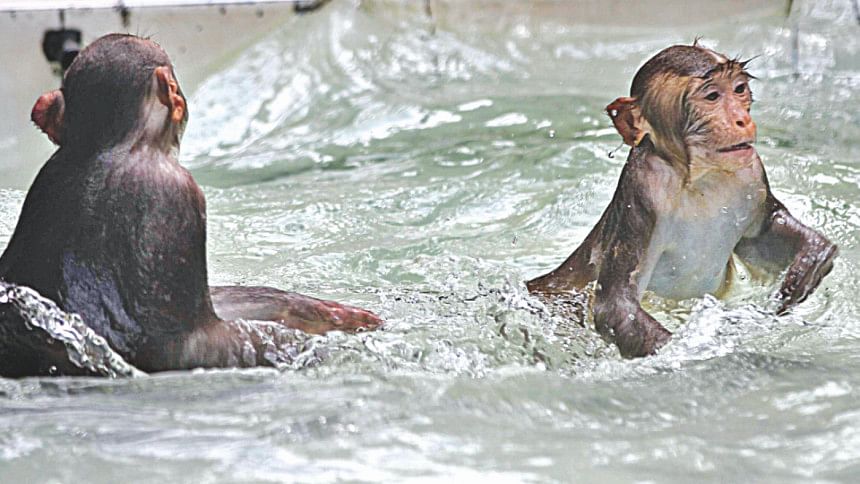 The weather may remain sunny and hot, taking a toll on hundreds of people going out to celebrate Pahela Baishakh, the first day of Bangla New Year, today.
Mercury is expected to hit a maximum of 37 degrees Celsius in Dhaka, said Rasheduzzaman, duty forecast officer at the Bangladesh Meteorological Department (BMD).
"Chances of rain are very slim, and the humidity will be high," he told The Daily Star yesterday.
According to the BMD forecast, a moderate to mild heat wave is sweeping over Dhaka, Rajshahi, Khulna, Tangail, Faridpur, Rangpur, Dinajpur, Barisal and Patuakhali, and it may continue for some more days.
However, the BMD says there may be rain in some parts of the country on Saturday.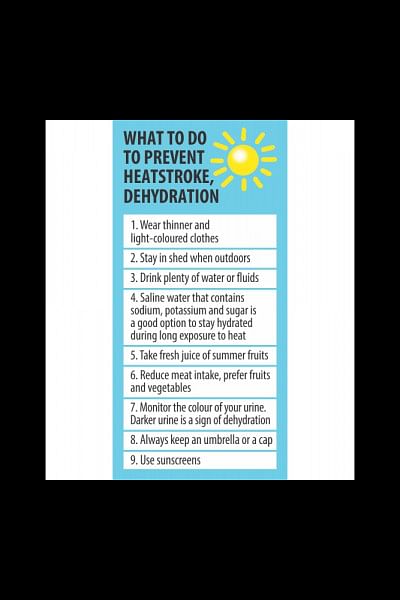 "Rain or thundershower accompanied by temporary gusty wind are likely to occur at one or two places over Sylhet division and the weather may remain dry with partly cloudy sky elsewhere in the country," it said.
For most of the last week, the maximum temperature in Dhaka stayed over 35 degrees. In the last three days, the temperature hovered between 36 and 37 degrees Celsius.
The highest temperature recorded yesterday was 39.5 degree Celsius in Rajshahi followed by 38.8 degree Celsius in Khulna.
Aliya Naheed, head of the Initiative for Non-communicable Diseases at the icddr,b, said that as the weather continues to be hot, there are risks of heatstroke, a condition that occurs after exposure to excessive heat where body's temperature control system stops working. Eventually, sweating stops and body temperature rises rapidly.
To prevent heatstroke and dehydration, she suggested wearing thinner and light-coloured clothes, drinking plenty of water or fluids, taking fresh juice of summer fruits, avoiding meat and having more fruits and vegetables and keeping an umbrella or a cap.