ASP found murdered on city outskirts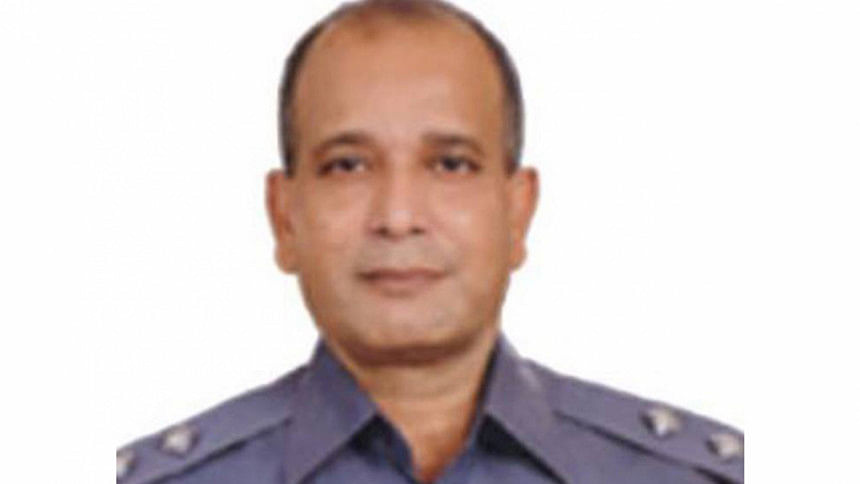 An assistant superintendent of police (ASP) of Savar highway circle was killed by unidentified assailants hours after he left his Uttara residence to join work at Kaliakoir in Gazipur yesterday. 
Police recovered the body of ASP Mizanur Ranman Talukder, 50, from near Birualia Bridge around 11:30am, possibly dumped by the assailants after killing him at some other place, said Syed Shahid Alam, officer-in-charge of Rupnagar Police Station.
A piece of cloth was found wrapped around his neck, he said.
According to the inquest report, the body bore marks of injuries on the forehead and left and right cheeks. There was also a red mark around his neck.
Mizanur's body was sent to Dhaka Medical College morgue for an autopsy.
Police said Mizanur left his residence in Sector-5 of Uttara around 5:00am for his office. He had no official vehicle. He used to go to office by a personal car.
Yesterday, his car was found in his office garage. His two cell phones were found beside his body; one was switched off. Mizanur was clad in a check shirt, trouser of the police's uniform and shoes.
A black colour side-bag was lying beside the body. The victim's uniform shirt and car key were found inside that bag. 
While visiting the spot, this correspondent saw no shop or house within half a kilometre.
The police officer's body was found inside a bush near the Birualia Bridge highway, said Md Imran, a tea-stall owner near the bridge.
Shafiqul Islam, superintendent of Highway Police, Gazipur Region, told The Daily Star that Mizan had been posted in Kaliakoir and he used to live there.
"On Tuesday morning, I asked him to come to my office and he worked here until 3:00pm and went to Uttara to meet his family," he said, adding that Mizan was supposed to join duty at Kaliakoir yesterday morning.
Asked why he didn't have a bodyguard that an officer of that rank is entitled to, Shafiqul said no guard was with him as no vehicle had been issued for him.
Primarily, police are suspecting that it was a murder, but have no clue about it, he added.
Hailed from Ghatail of Tangail, Mizanur joined as a sub-inspector of police in 1989 and promoted to the rank of ASP three years back.
Before working as an ASP in Savar circle, he worked as officer-in-charge of Ghior Police Station of Manikganj district.
The victim's younger brother Masum Talukder said the family was clueless about the motive behind the murder.