'Sexual Abuse'
Court orders judicial probe into SI's role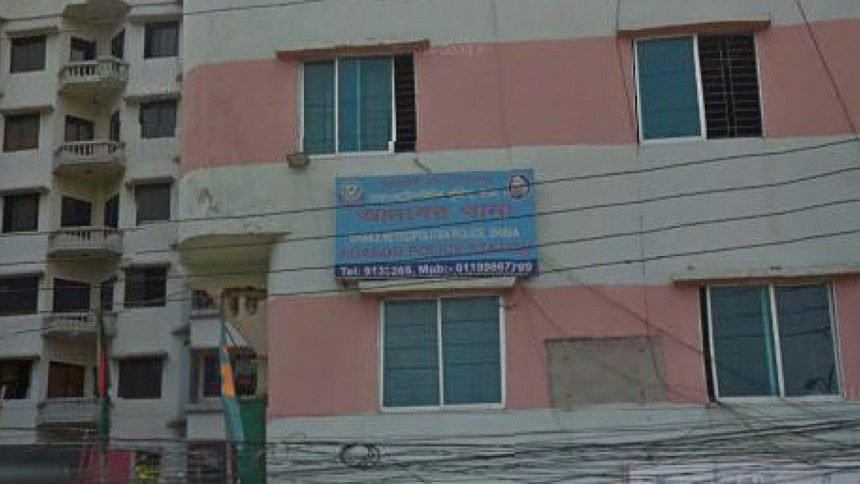 A Dhaka court yesterday ordered a judicial inquiry into the allegation of sexual abuse of a university student by a sub-inspector in the capital.
SI Ratan Kumar and two other cops of Adabor Police Station stopped her rickshaw around 3:00pm on Sunday while she was going to a bookstore on Noorjahan Road, confined her to an electronics shop in Mohammadpur and harassed her for 45 minutes, accusing her of being a yaba peddler, the girl said. 
The first year student of Asha University yesterday filed a case against the cops with the Fourth Tribunal for Prevention of Women and Children Repression. 
Judge Md Salehuddin Ahmed ordered Chief Metropolitan Magistrate (CMM) Sheikh Hafizur Rahman to submit a probe report within seven working days.
The CMM will now assign a metropolitan magistrate to investigate the incident.
Meanwhile, upon the allegation, Ratan has been suspended and a two-member committee formed to investigate it, said Biplob Kumar Sarkar, deputy commissioner of Tejgaon Division Police.
A primary inquiry has found that the SI talked to the girl for 10 minutes in front of the shop, he said, adding that action would be taken based on the committee's report.
The incident happened at a time when excesses of police members were reported across the country.
Alleged torture of two officials of Bangladesh Bank and Dhaka South City Corporation by two sub-inspectors of Mohammadpur and Jatrabari police stations drew a huge outcry from different quarters and on the social media.
According to the Sunday's victim, SI Ratan and two other cops confined her to the shop and then searched her purse and threatened to search her body.
As she protested Ratan's attempts to body-search her, the SI hurled abuse at her, said the girl, adding that Ratan had also tried to hit on her and gave indecent proposals.
"Before allowing me to leave, the SI said the OC [officer-in-charge] or DC [deputy commissioner] is nothing to him and that there will be no consequences for him even if I filed a complaint against him," she said. 
Ratan, however, denied the allegations and said he had stopped her only to know about the whereabouts of her husband Sajib Ahmed Rana, a Jubo Dal leader of Adabor.