BGB man shot on Myanmar border
Another 'abducted'; exchange of fire with Myanmar border guards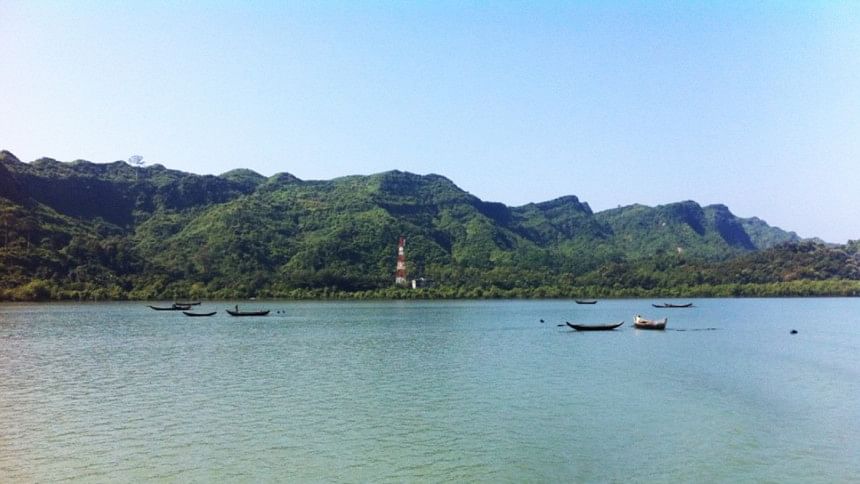 Myanmar border force opened fire on a Border Guard Bangladesh (BGB) patrol team near the Naf river of Cox's Bazar early yesterday. A BGB member was bullet-hit and another 
one was "abducted" by the Myanmar Border Guard Police (BGP). 
The BGB men had retaliated with gunfire leading to a fire fight but BGB officials could not say if any member of the BGP was injured.
The BGP took Nayek Abdur Razzak along with his firearm and left sepoy Biplob Kumar with a bullet injury to his arm. He was evacuated to Cox's Bazar General Hospital and later moved to the Combined Military Hospital in Chittagong.
His condition was stable, said a BGB official yesterday evening.
BGB's Cox's Bazar Sector Commander Col SM Anisur Rahman told The Daily Star yesterday evening, "During a battalion commander-level flag meeting between the BGB and the BGP at Teknaf at 10:00am tomorrow [today], it would be determined when BGP would return Nayek Razzaq and his firearm."
A BGB headquarters press release said the fire fight took place when a seven-member BGB patrol team from Domdomia Border Outpost was on duty in two boats in the Jadimura canal.
It said the BGB men were carrying out a routine check of civilian boats around 5:30am when Myanmar BGP soldiers showed up there and started firing on a BGB boat.
Biplob Kumar sustained a bullet injury then, the press release said.
There was a scuffle when both the forces came close. "By that time another BGB patrol boat reached the spot and the Myanmar BGP men disappeared taking Razzaq along with his SMG," it said.
Rest of the BGB men had jumped into the canal and swum ashore.
The press release said the BGB had immediately contacted Myanmar BGP high officials and Myanmar police headquarters and asked for immediate return of Razzaq.
"Myanmar BGP informed that Razzaq was fine and that he would be returned after a few formalities," the release said, adding that the BGB was in constant touch with all agencies concerned.
Asked why BGP had opened fire, Cox's Bazar Sector Commander Col SM Anisur said it was due to a misunderstanding.
"Although our troops were inside our territory, Myanmar BGP claimed that our force had crossed over into Myanmar territory and thought the boats were of smuggling syndicates," he added.
He claimed that the relations between the two sides were fine.
Meanwhile, State Minister for Home Asaduzzaman Khan Kamal told journalists at the Secretariat yesterday that it was not a case of abduction, rather a result of a misunderstanding.
"Probably their [BGB] transport [boat] got stuck in the fishing nets and crossed over into their [Myanmar] territory which led to the misunderstanding and some exchange of fire," he said.
The BGB fired nine to 10 bullets, he added.
He also said after finding out the reasons leading to the misunderstanding, the BGB and the BGP would be more alert to avert such incidents in future.
On May 28 last year, the BGP without any provocation shot at a BGB patrol team at Naikkhangchhari border in Bandarban, leaving BGB nayek Mizanur Rahman dead.
The Myanmar force then intruded into Bangladesh and took away his body, his firearm and ammunition, creating tension at the border.