Govt can now filter online contents
Say officials; FB team due next week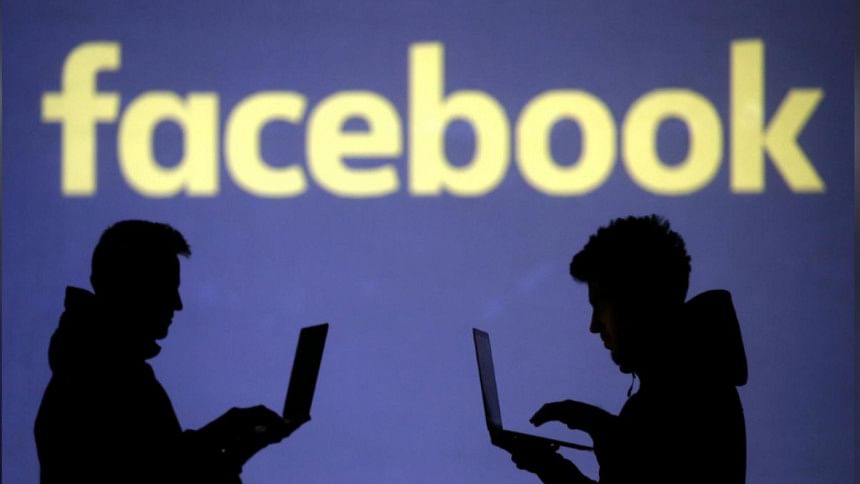 The government is now equipped to monitor, block or filter online contents, including those on social media.
A system has been set up by the Department of Telecom (DoT) under the project "Cyber Threat Detection and Response", officials said.
It will eventually be run by Bangladesh Telecommunication Regulatory Commission, officials said.
The equipment is installed and its potential acceptance test will be done by next week, officials at the DoT said.
If everything works as expected, the project will be handed over to the BTRC soon, they said.
The system will be used for monitoring different sites round the clock. At the same time, law enforcement agencies will ask the BTRC to block content they deem derogatory or harmful, a senior DoT official said, requesting not to be named.
The Tk 149.59 crore project is in line with the Digital Security Act recently passed by lawmakers, he added.
The law mentions forming an agency to monitor, filter and block malicious content online.
Taken up in July 2017, the project was scheduled to be completed in June this year, but it was extended until December.
The system is capable of monitoring 2,700gbps of data on the fly. The entire country's online usage is currently about 1,200gbps.
Tech Valley Solutions Ltd imported the equipment from the USA.
Posts and Telecommunications Minister Mustafa Jabbar yesterday told The Daily Star that the government had the tools to contain the spread of rumours on social media.
"The country's security is our first priority and it will be ensured through this," said Jabbar.
Meanwhile, the telecom minister yesterday attended a preparatory session at his office ahead of a high-level meeting with the Facebook authorities next week.
Facebook representatives, led by its public policy manager Varun Reddy, will arrive in Dhaka tomorrow and meet senior government officials.
"Facebook used to be very reluctant in responding to our requests for blocking contents. But now they have come to us," said Jabbar.
"Since we have the technology now, Facebook officials have started lobbying to meet us."
Facebook will have to follow Bangladeshi acts and rules, he said.
According to BTRC data of July, there are about 9.81 crore active internet connections and 3.50 crore active Facebook accounts in the country.
MEETING FACEBOOK
During the meeting with officials of the social media giant next week, Bangladesh will urge Facebook to open an office in Dhaka as soon as possible and get a VAT registration certificate from the National Board of Revenue, officials said.
Jabbar said security and tax-related issues would be discussed at the meeting.
"Bangladesh has become a very important market for Facebook… They are earning huge amounts from here."
The size of the digital advertisement market in Bangladesh is about Tk 2,000 crore and almost half of it belongs to Facebook, according to market sources.
In the last budget, the NBR stipulated that all social media platforms set up an office in Bangladesh or appoint an agent to ensure 15 percent VAT and four percent advance income tax are paid.