Uproar over Australia's 'cheating'
Captain Smith banned from 4th Test against South Africa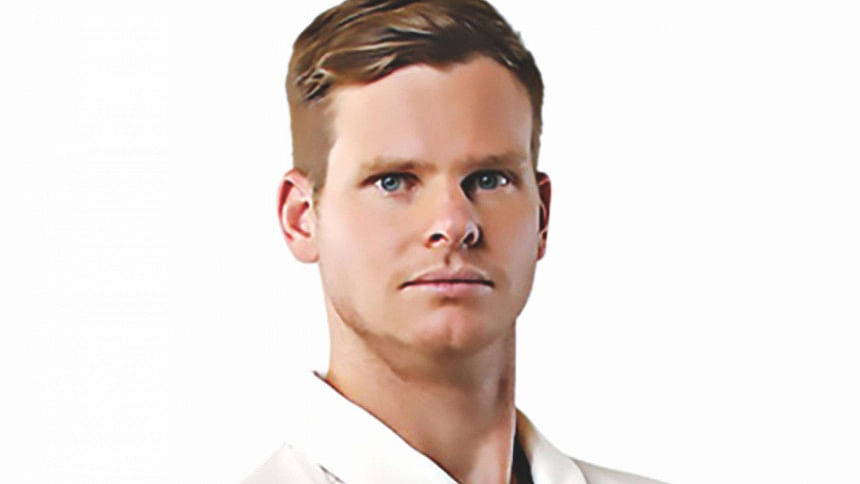 Steve Smith's future as Australia captain was thrown into doubt after he was banned for one match after admitting responsibility for the ball-tampering scandal that marred the ongoing Test against South Africa.
Smith agreed to step down temporarily from his role ahead of Sunday's fourth day of play in Cape Town but nonetheless came under fire from all sides, including Australian Prime Minister Malcolm Turnbull.
"We all woke up this morning shocked and bitterly disappointed by the news from South Africa," Turnbull told reporters.
"It seemed completely beyond belief that the Australian cricket team had been involved in cheating."
Smith will miss the fourth and final Test against South Africa due to his ban and was also fined his entire match fee for his leading role in attempting to "change the condition of the ball in order to gain an unfair advantage" on Saturday, the International Cricket Council (ICC) said in a statement on Sunday.
"The decision made by the leadership group of the Australian team to act in this way is clearly contrary to the spirit of the game, risks causing significant damage to the integrity of the match, the players and the sport itself and is therefore 'serious' in nature," said ICC chief executive David Richardson.
"As captain, Steve Smith must take full responsibility for the actions of his players and it is appropriate that he be suspended."
Opening batsman Cameron Bancroft was caught on television on Saturday's third day, first rubbing a piece of yellow sticky tape on the ball and then trying to hide the evidence down his trousers.
The 25-year-old was hit by three demerit points, fined 75 percent of his match fee and warned over his role.
Wicketkeeper Tim Paine led the Australian team onto the Newlands field to muted jeers from the crowd on Sunday. Smith, Warner and Bancroft were then loudly booed by fans during Australia's second innings.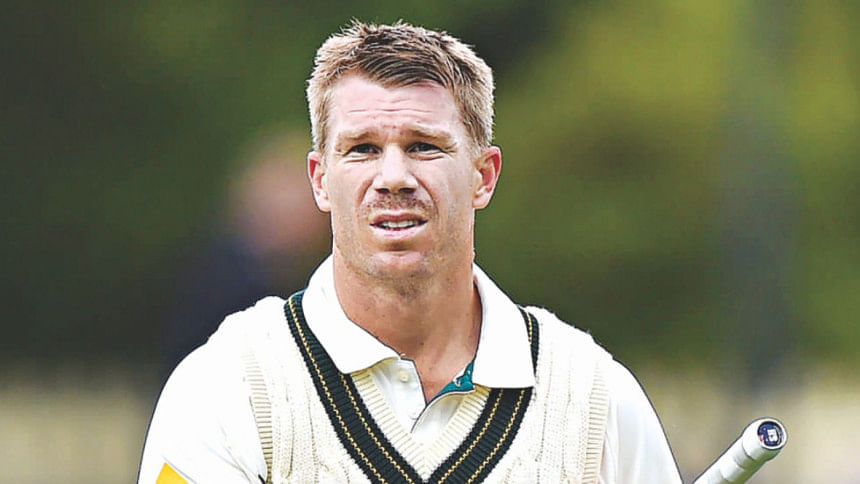 Cricket Australia (CA) chief James Sutherland had issued an apology to fans earlier on Sunday.
"To our Australian cricket fans, we are sorry," said Sutherland.
"This behaviour calls into question the integrity of the team and Cricket Australia."
Smith had insisted on Saturday he wouldn't resign from the captaincy but CA will be under heavy pressure to act decisively to bring an end to this unsavoury incident. CA's head of integrity Iain Roy and head of team performance Pat Howard were flying to South Africa to conduct an investigation.
Smith admitted on Saturday to having committed "a big mistake" and took responsibility for Bancroft's actions, admitting he was involved in planning the sly move.
"I'm not proud of what happened. It's not in the spirit of the game," he had said. Smith, though, insisted that coach Darren Lehmann was not part of the conspiracy, even though footage appeared to show the coach sending a message onto the field with 12th man Peter Handscomb after the first footage of the incident.
Bancroft, 25, said: "I was in the wrong place at the wrong time. I want to be accountable for my actions."