Acting CJ for cooperation among state organs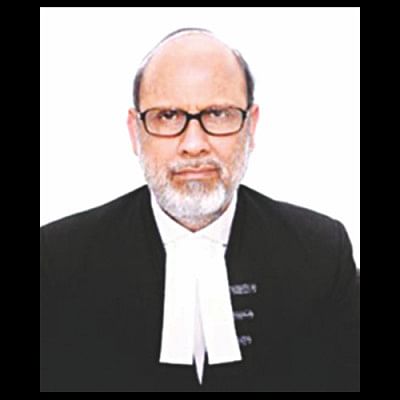 Justice Md Abdul Wahhab Miah, who is now carrying out the duties of the chief justice, yesterday underscored the need for mutual understanding and cooperation between the three branches of the state for producing the best strategy and solution for Bangladesh and its future development.
He was speaking at a function on the occasion of signing of a cooperation agreement between the supreme courts of Bangladesh and Russia at the Supreme Court Judges' Lounge in the capital.
Visiting Chief Justice of Russia Vyacheslav M Lebedev and Justice Wahhab Miah signed the agreement.
Justice Wahhab Miah said Bangladesh would never forget the great contribution of the then Soviet Union for its strong support during the Liberation War and for providing extensive aid, and tremendous help in building the new nation.
"Relations with the Soviet Union were cordial in the years immediately following independence. The Soviet Union supported Indian actions in aiding the war of independence, and after the war the Soviet Navy sent a floating workshop to Bangladesh for clearing Pakistani mines from the Chittagong and Chalna harbours," he added.
After independence, the newly-formed Bangladesh Air Force received a significant donation from the Soviet Union, said Justice Wahhab Miah. "In March 1972, Father of the Nation Bangabandhu Sheikh Mujibur Rahman visited Moscow to express his thanks and gratitude to the Soviet Union for their remarkable support during our Liberation War."
He said Prime Minister Sheikh Hasina met President Vladimir Putin during her visits to Russia in 2009 and 2013.
"The Bangladesh prime minister took the Russia-Bangladesh relations to a new height, keeping in view the historical foundation of bilateral friendship that was laid by the Father of the Nation Bangabandhu Sheikh Mujibur Rahman, immediately after the liberation of Bangladesh in 1971."
Justice Wahhab Miah said under the agreement the judiciaries of the two countries would exchange experience and knowledge in the area of administration of justice and provide assistance and cooperation to each other.
Justice Lebedev talked about extending Russian cooperation to Bangladesh to develop its judiciary.
After the agreement-signing ceremony, the Russian chief justice witnessed the apex court proceedings sitting in the bench, led by Justice Wahhab Miah, along with other judges.
In the afternoon, Justice Lebedev exchanged views with Attorney General Mahbubey Alam at his office. The additional, deputy and assistant attorney generals were present.