2 killed in 'gunfights' with Rab, police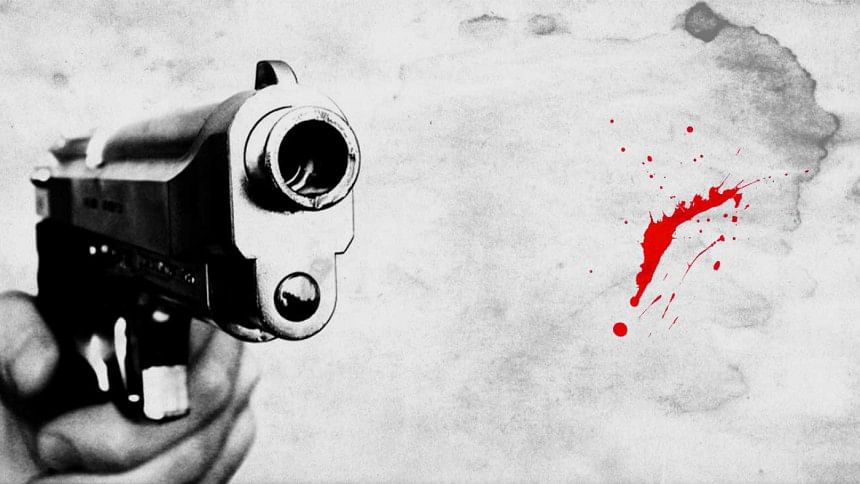 Two alleged criminals were killed in "shootouts" between their cohorts and law enforcers in Chittagong and Habiganj early yesterday.
In Chittagong, Didarul Alam Chowdhury Sohel was killed in a "gunfight" with Rapid Action Battalion in Mirsarai upazila, reports our staff correspondent from the district.
Rab-7 said Didar, 35, of Uttar Sonapahar in the upazila, was a drug peddler.
However, his family members claimed that Didar was an innocent man and a driver by profession.
Mimtanur Rahman, assistant director of the media wing at Rab-7, said a Rab team went to Durgapur beside Dhaka-Chittagong highway around 3:30am, acting on information that some criminals were carrying a consignment of phensidyl to Chittagong in microbuses from Dhaka.
Five to six criminals came out of two microbuses and opened fire on the Rab men after they were intercepted at a checkpoint, forcing them to return fire. Didar was hit by bullets, said Squadron Leader Safayat Jamil Fahim, company commander of Rab-7, who led the drive. 
Didar was declared dead when he was taken to Mirsarai Upazila Health Complex. The body was later handed over to Didar's family following an autopsy at Chittagong Medical College morgue.
The crime-busters also claimed to have recovered a pistol, four bullets and 600 bottles of phensidyl from one of the two microbuses.
Talking to The Daily Star at the morgue, Didar's younger brother Rasel Chowdhury said his brother had been a driver for around 12 years.
He said there was no case and general diary against his brother, a claim that was later supported by Rab official Mimtanur and Officer-in-Charge of Jorarganj Police Station Jahidul Kabir. 
Rasel said Didar went to his father-in-law's house in Chowdhury Hat area of Mirsarai with his wife and three children a week ago and left the house around 10:30am on Wednesday. They came to know about his death from an auto-rickshaw driver around 7:30am yesterday.
Demanding justice, Rasel added his brother was never involved in drug peddling.
Moksud Ahmad Chowdhury, chairman of Jorarganj Union Parishad, said he did not have any information about Didar's involvement in peddling drug so far.
In another incident, a suspected robber was killed in Daragaon Tea Garden area in Bahubal upazila of Habiganj early yesterday, hours after he was arrested, reports our Moulvibazar correspondent.
The victim is Modon Mia alias Mozammel, 40, of Bhadeshwar village of Bahubal.
Mazharul Islam, officer-in-charge of Bahubal Police Station, said Modon stood accused in seven cases, including the ones related to arms, robbery and murder.
Police arrested him on Wednesday evening and took him to the tea garden area to arrest his associates around 3:30am as per his statement, the police official said. 
Sensing the presence of police, Modon's associates opened fire. In retaliation, police fired back, triggering the "gunfight".
Modon was "caught in the line of fire when he was trying to flee from police custody". He was pronounced dead after being taken to Habiganj Sadar Hospital.