JU students stage puppet show, protesting killing of elephants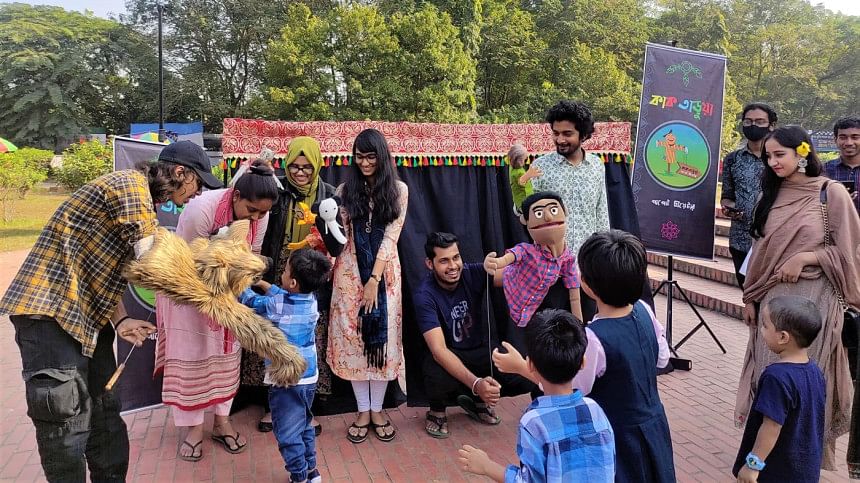 Jahangirnagar University's (JU) Deep Ecology and Snake Rescue Foundation organised a human chain and a puppet show to protest the country's continuous elephant killings.
They held the event today at 1:30pm at the university's central Shaheed Minar, reports our JU correspondent.
'Free the elephant corridor,' 'No more indiscriminate elephant killing,' and 'We want safe habitat for elephants' were among the placards held by students at the time.
Mahfuzur Rahman, president of Deep Ecology and Snake Rescue Foundation and a 46-batch student in the philosophy department, said, "We have organised puppet shows to create awareness and protest against elephant killings. Elephants are nature's lifeblood. However, that soul is being killed in an indiscriminate manner."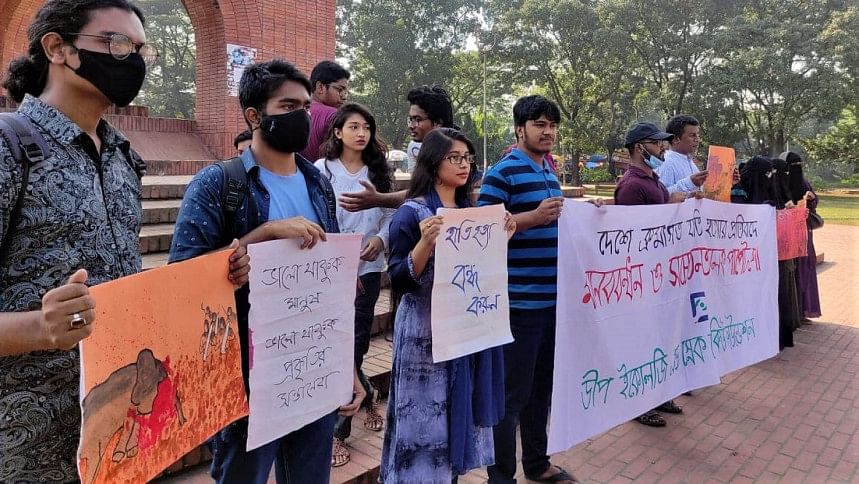 "There are currently over 250 elephants in the country. If the killing continues, the numbers will rapidly decrease," he said.
"As a result, the forest department should establish strict safety zones to protect elephants while also ensuring a healthy habitat. To ensure that no humans enter the designated safety zones. The forest department should also make sure that no one grows vegetables or farms in the forest," he added.
"If we are more vigilant in protecting elephants and the forest department takes the appropriate steps, then perhaps the elephants can be saved," he added.