Sundarbans tigress wasn't killed by poachers: Investigators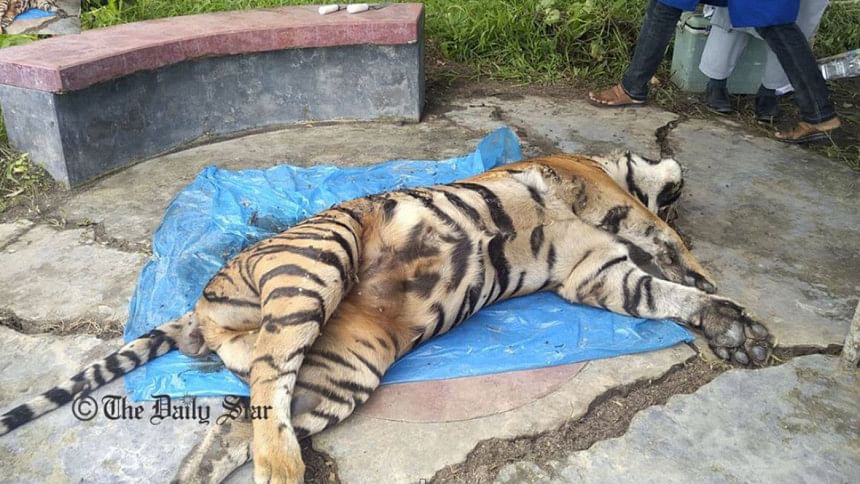 A tigress, found dead in Sundarbans East Zone on August 20, was not killed by poachers, investigators have confirmed.
But the probe body, formed by the Forest Department, is yet to specify the cause of death. The three-member committee submitted its report to the Divisional Forest Officer on Monday night, said probe body chief Md Joynal Abedin.
Samples collected from the carcass of the tiger are being tested at the Forest Department's forensic laboratory and Criminal Investigation Department laboratory to determine the actual cause of the animal's death, said Kanak Roy, the Senior Lab Technician of Wildlife Crime Control Unit.
Lab reports will clarify the cause of death. "They'll be released in the first week of September," he said.
On August 20, Forest Department workers recovered the carcass of a tigress from Chhaprakhali area under Sharankhola range of the Sundarbans East Zone.
The Forest Department said they had counted 114 tigers on the Bangladesh part of Sundarbans through camera trapping. Twenty-one tigers have died between 2001 and August 20, according to official data.