'Dhaka rivers will be pollution-free before Bangabandhu's next birthday'
National River Conservation Commission Chairman says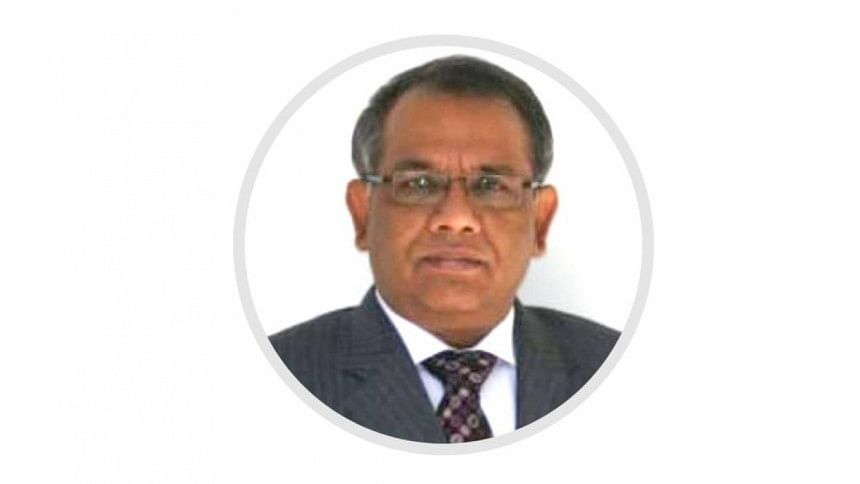 National River Conservation Commission (NRCC) Chairman Dr Manjur Ahmed Chowdhury today said that all rivers surrounding the capital will be pollution-free before the next birth anniversary of Father of the Nation Bangabandhu Sheikh Mujibur Rahman.
"Cases will be filed against those who attempt to obstruct its implementation. Even if the city corporation acts as an impediment, it will be punished," he said.
The chairman came up with the remarks in an interview with The Daily Star.
"All the rivers within 100 km of Dhaka are polluted. Canals have been converted into sewers. Due to the pollution of these rivers, city dwellers are becoming infected with various diseases," he said.
"However, no one has proposed a solution. The number of cases filed against polluters is extremely low. We can only recommend that something be done on behalf of the commission. But we don't have the authority to put it into action," he said.
"We admit that we have some limitations. However, there are opportunities to work within such constraints," Dr Manjur observed.
"For example, some unscrupulous people used to lift sand from a Hilsa sanctuary in the Meghna river in Chandpur using around 300 dredgers, bulkheads, and vessels. We requested that the district administration evict them. They were all evicted in two days, some were arrested, and many others managed to flee," he said.
"An influential minister (female) tried to stop us from doing the job. But for the time being, she remains silent. We are continuing our efforts and have had some success. What we've done in the last few days, others couldn't do in 19 years," he added.
"We have written to various government agencies, including the Bangladesh Inland Water Transport Authority (BIWTA), the Water Development Board (WDB), and the district administration, to assess how much social, economic, and environmental damage has been done to the Meghna river so far. We have requested that the report be submitted within 14 working days. Actions would be taken against those who were involved," he said.
In response to a question, he answered, "We conducted surveys on various rivers. Polluters, on the other hand, were spared due to a lack of visible action against them. Wasa and city corporations are also to blame for river pollution."
"Our city has not become unfit for living. One of our ministers is currently delivering some absurd speeches in an attempt to stop river pollution. However, these are ineffective. They're talking about septic tanks, which aren't feasible," he explained.
In response to a question about industrial waste, the chairman said, "Different factories have established effluent treatment plants (ETP). However, their capabilities are extremely limited. Those, who have formulated designs of these ETPs, must be brought under book."
Dr Manjur also expressed hope that the rivers would be pollution-free by March 17, 2023.
However, he added, it would be impossible to clean up the canals by this time.
"Those who try to obstruct us will face legal action. Whoever the obstructer is – mayor, Wasa, municipality, union council, or giant company – no one will be spared," he said.
"I will take all necessary action against them. I'll sway public opinion. I'll bring them before the people's court," said the chairman.