Stop mangrove destruction in Cox's Bazar: 12 high officials served with legal notice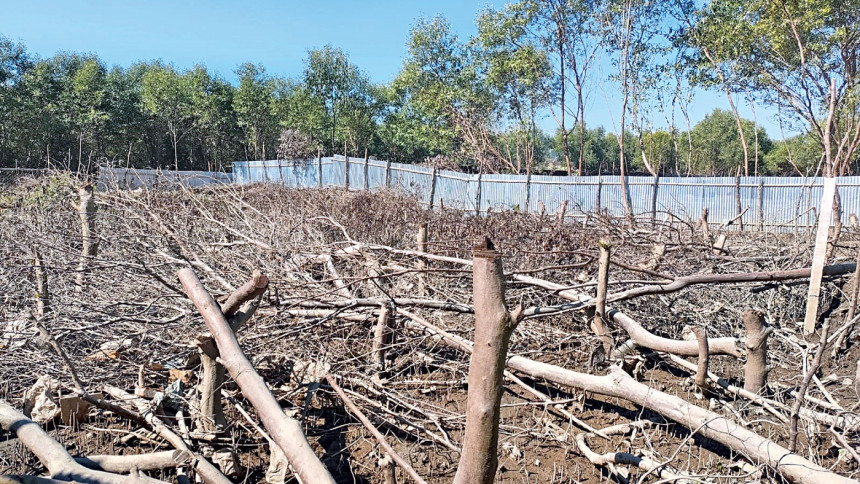 Bangladesh Environment Lawyers Association (BELA) and Youth Environment Society (YES) today served a legal notice to two secretaries and ten others to take immediate action to stop encroachment and destruction of mangrove forests along Bakkhali River in Cox's Bazar.
The notice was sent today referring to the incident where 30,000 trees were felled overnight, grabbing eight acres of forest land at the Kosturighat area of Cox's Bazar on January 9.
The notice asked the two secretaries of land and environment ministries, chief conservator of forest, director-general of Department of Environment, deputy commissioner of Cox's Bazar, and police superintendent of Cox's Bazar district.
The notice said grabbing and cutting down of mangrove forests has been going on for a long time which indicates the failure of the authorities.
The coastal areas, mangrove forest, and the sand dunes of Cox's Bazar were declared ecologically critical areas, it said, urging the authorities to take immediate steps against the perpetrators.