Environment activists demand cancellation of Rampal power plant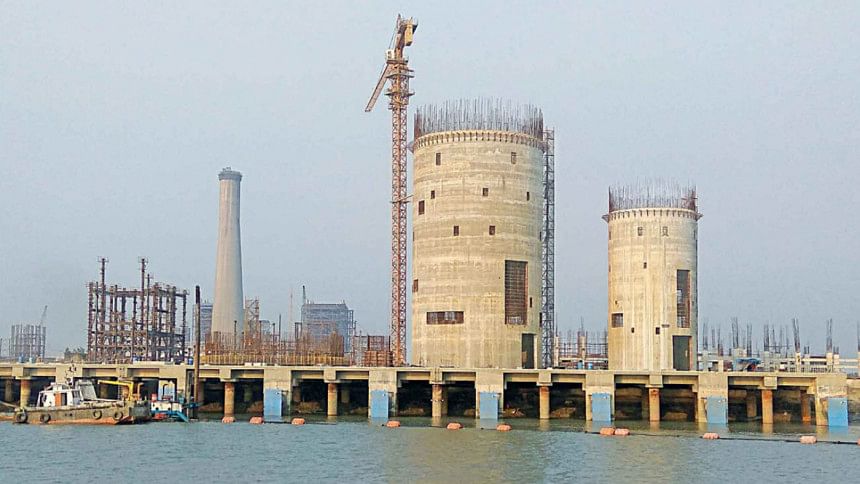 Environment activists today demanded cancellation of all coal-fired power plants including Rampal power station near Sundarbans.
They also demanded a stop to the movement of all vehicles carrying coal and other dangerous products inside the mangrove forest.
The demand came during a virtual press conference organised jointly by Bangladesh Poribesh Andolon (BAPA) and National Committee for Saving the Sundarbans held around 11:00am today, said a press release.
Sultana Kamal, president of BAPA and the National Committee for Saving the Sundarbans, chaired the programme while BAPA General Secretary Sharif Jamil, BAPA Executive Deputy President and the national committee's member secretary Dr Md Abdul Matin, Dhaka University Economics Department Professor MM Akash, Bangladesh Environmental Lawyers Association Head of Executives Syeda Rizwana Hasan were present among others.
Sultana Kamal asked why Bangladesh government is bringing substandard coal from India for Rampal power plant project while the entire world is shutting down coal-fired power plants.
Dr Md Abdul Matin called upon the people of the country to be involved in the movement being staged by local demonstrators against the Rampal power plant project.
He also urged to build a greater unity and movement across the country with BAPA and other organisations connected to environmentalists.
Dhaka University Prof MM Akash said, according to UNESCO, no coal-fired power plant project will be implemented without EIA but the government is not following any rules on this issue. He also stressed the need to cancel the project immediately considering all perspectives.
Syeda Rizwana Hasan said, the EIA (Environmental Impact Assessment) is mainly a greenwash in case of Bangladesh.
She also called upon the government to stop all such power plant projects and take initiatives to implement renewable energy projects.
At the beginning of the press conference, Sharif Jamil urged the UNESCO World Heritage Committee to approve a reactive monitoring mission in late 2021 or in the beginning of 2022 to evaluate use of Indian coals and SEA.