Cyclone Amphan brings five new sea birds to Bangladesh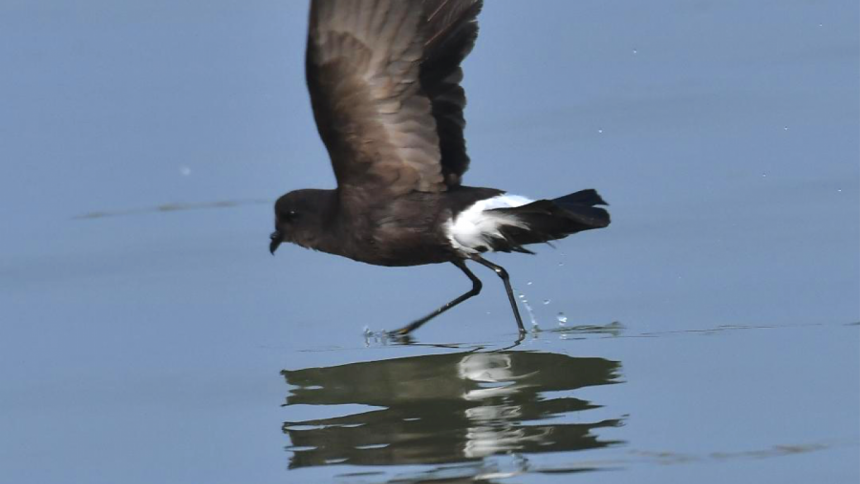 The wind speed increased and the river waters went wild as the night progressed. Floating inside the Sundarbans (albeit inside a boat) during the tropical cyclone 'Bulbul' is a memory I will cherish and fear for years to come.
We managed to survive the long night because of the incredibly brave crew under the leadership of Rubaiyat Mansur. The next morning, the skies were clear and our boat sailed north in search of a locality.
I knew the storm would probably push some pelagic birds (Pelagic describes a bird that spends a significant portion of its life on the open ocean, rarely venturing close to land except to breed) to inland waters. So, I carefully noticed every water bird that flew by our boat.  Most of them were Brown-headed Gulls and Whiskered Terns. I returned home without any sighting of an unusual bird. No other birder also reported any cyclone-driven bird during or after 'Bulbul'.
But birding communities in Bangladesh and West Bengal were both happy-shocked and surprised by repeated sightings of many pelagic birds right after cyclone 'Amphan'.
At least five new birds were seen for the first time in Bangladesh between May 21 and 22 this year.
These include Sooty Tern, Bridled Tern, Long-tailed Skua and Wilson's Storm-petrel from Padma river of Rajshahi, the first three birds were recorded by Rajshahi-based birders Mainul Ahsan Shamim and Nuru, and the last one by them, Nur E Saud and Anik.
The most surprising sighting was that of Wedge-tailed Shearwater, which was seen flying over Lalmatia in Dhaka city by Bangladesh-based teenage American birder Seth Miller.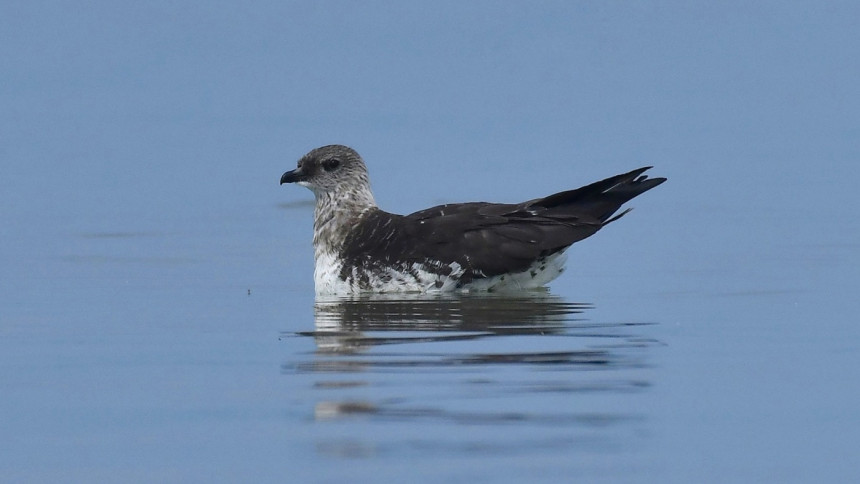 Now, there are several questions that come to mind, such as - how did all these seabirds travel so far north to Rajshahi and chose not to settle in waters near the coast, why these particular species and not the ones we regularly see off Bangladesh coast.
This can be explained simply by studying the history of cyclone 'Amphan' -- place of its origin, track, size, strength, location at landfall, location where it ended, wind direction and wind speed.
All five birds appear to be regular monsoon visitors to Bay of Bengal but have never been recorded within the waters of Bangladesh before.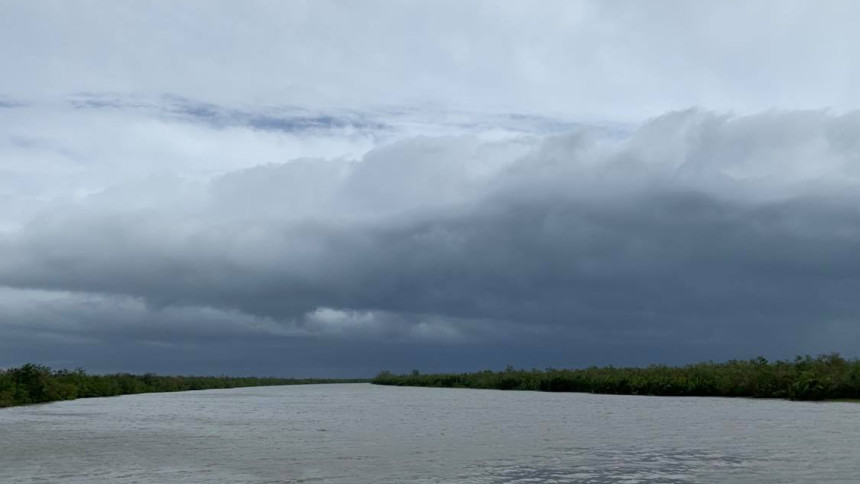 'Amphan' originated from a low-pressure area continuing a couple of hundred miles east of Colombo, Sri Lanka in mid-May to make landfall in West Bangla on May 20 and then travelled through Rajshahi division. The point of origin, landfall and ending location can explain the great variety of cyclone-driven pelagic bird that are now flying around the waters of Bangladesh.
Recent satellite tracking studies of large-bodied waterbirds show that they can fly right through strong storms, initially struggling through the powerful headwinds but ultimately taking advantage of the tail winds on the other side to fly as fast as 140 km per hour. Not all waterbirds survive these severe weather conditions; many weak and unfortunate ones die, and crash inland.  
More and more birdwatchers are now active in Bangladesh and we hope that this number will grow in near future. The country could use the citizen-science driven ornithological data to interpret these unusual events and even population trends of common birds.
The author is a wildlife conservationist working on endangered animals in the country and abroad. He focuses mainly on ornithology and has worked extensively on shorebirds.