Rampal Power Plant: First unit ready to start commercial production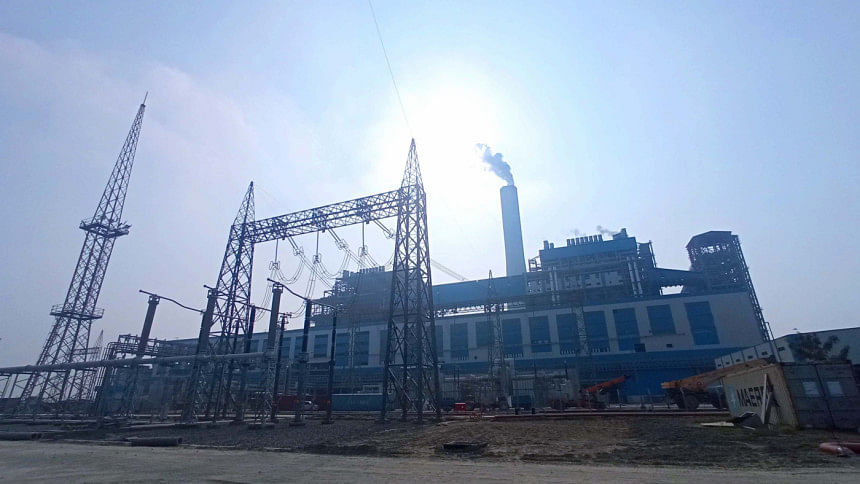 One of the two units of the coal-fired Rampal Power Plant has started supplying electricity to the national grid on a trial basis.
The unit is ready to go into commercial production, Bangladesh Power Development Board (PDB) spokesperson Shameem Hasan told The Daily Star today.
The first unit of the 1,320MW power plant in Bagerhat is supplying 620-630 megawatt of electricity to the national grid per day through the Mongla-Mawa-Aminbazar gridline.
"The authorities are yet to fix the date for starting commercial operation. A committee comprised of officials of the power ministry, the PDB and Power Grid Company of Bangladesh (PGCB) will inspect the power plant and fix the date soon," he mentioned.
Talking to this newspaper, Anwarul Azim, deputy manager of the plant, said the first unit started supplying electricity to the national grid on a trial basis since Saturday night.
Anwarul further said 79.35 percent of the work of the second unit has already been completed. If everything goes according to plan, work of the second unit with a production capacity of 660MW, will be completed soon.
He hoped the second unit would go into commercial production in June next year, reports our Bagerhat correspondent.
In 2010, India and Bangladesh jointly initiated the construction of the thermal power plant after initiating Bangladesh-India Friendship Power Company (Pvt) Limited. An agreement was signed between Bangladesh Power Development Board and India's NTPC Ltd on January 29, 2012.
On September 6 this year, Prime Minister Sheikh Hasina and her Indian counterpart Narendra Modi virtually inaugurated the first unit of the plant amid protests from environmentalists over possible threats to the Sundarbans, the world's largest mangrove forest.