LPG price hiked when it drops globally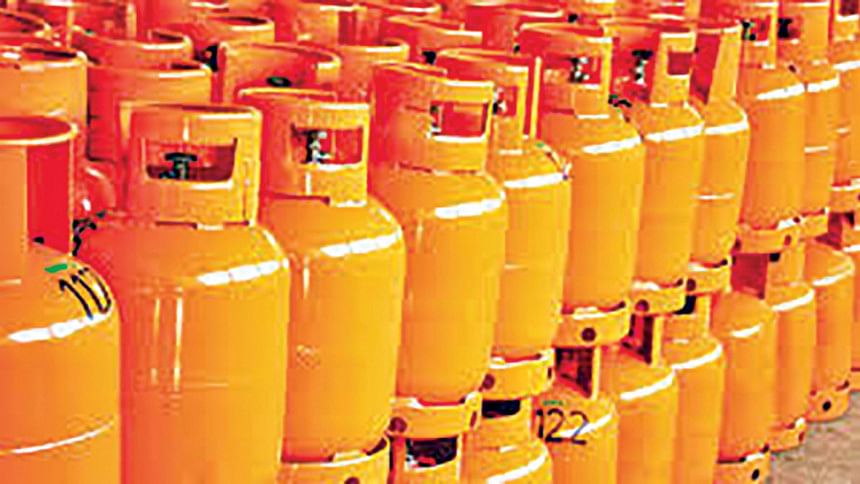 The Bangladesh Energy Regulatory Commission (BERC) yesterday hiked the price of liquefied petroleum gas (LPG) even though its price dropped in the international market.
From today, a 12 kg cylinder, the most common form for marketing the fuel, will sell for Tk 1,235, up from Tk 1,219 last month. Auto gas, the form used as vehicle fuel, will now cost Tk 57.55 per litre, up from Tk 56.85 last month.
Since April last year, the BERC started pricing LPG in line with the contract prices with Saudi Arabia for propane and butane.
When the CP rate goes up, so does the LPG price at home.
But this month, the average prices of the main ingredients of LPG -- propane and butane -- came down to $637 per metric tonne from $663 in August.
The price was hiked for the high dollar exchange rate, said ABM Faruque, the acting chairman of BERC, while announcing the new LPG price.
"We earlier counted the dollar rate as per the prescribed rate of the Bangladesh Bank rate, which is Tk 95," he said.
But the LPG importers submitted some invoices and letters of credit at different rates.
"After getting about 16 companies' vouchers, we fixed the average exchange rate of Tk 104. Only Petrobangla and some government institutions can follow the Bangladesh Bank exchange rate and the rest are importing products at a higher rate," Faruque said.
The price of the 12.5 kg cylinder sold by the state-owned LP Gas remains unchanged at Tk 591.