Govt hikes LPG price
Each 12kg-LPG cylinder to cost Tk 46 more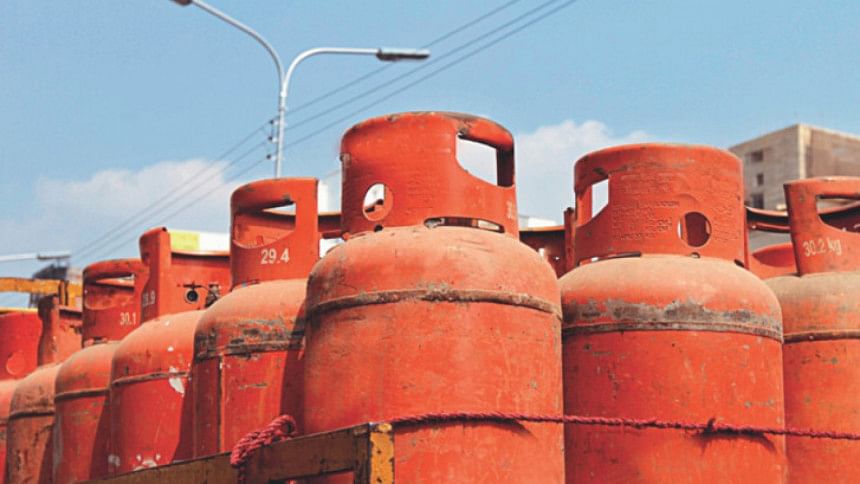 Consumers have to pay Tk 46 more for a 12kg-LPG cylinder as the Bangladesh Energy Regulatory Commission today raised the LPG price to Tk 108.09 from Tk 104.26 a kg.
Previously, a consumer paid Tk 1,251 for a 12kg-cylinder of liquefied petroleum gas (LPG).
The prices of LPG cylinders weighing between 5.5kg and 45kg will be adjusted as per the new rate, BERC Chairman Abdul Jalil said at a virtual press briefing.
The new prices take effect today.