12kg LPG cylinder price cut by Tk 161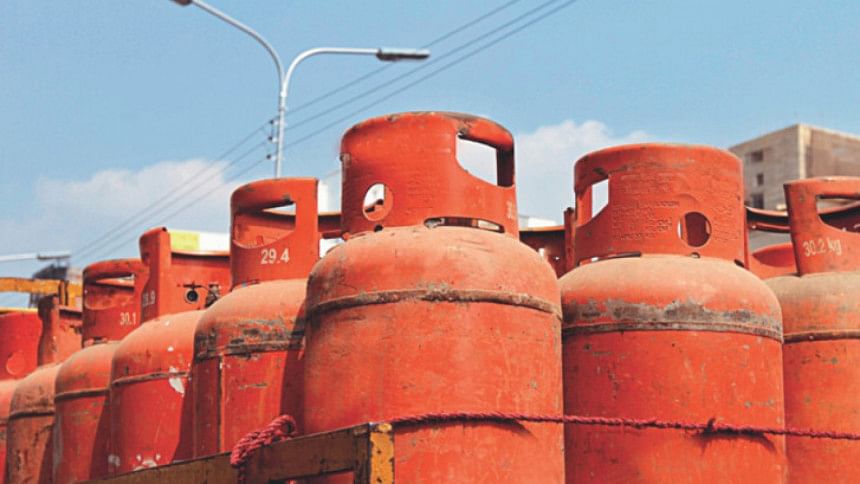 The Bangladesh Energy Regulatory Commission (BERC) today fixed the price of a 12kg LPG cylinder at Tk 1,074 for June -- a Tk 161 decrease from last month.
In May, the price was Tk 1,235.
The new price will be effective from today, according to a BERC notice.
With the revised price, per kg LPG is now Tk 86.25, which was earlier Tk 99.68.
Autogas, the LPG used in cars, will be Tk 50.09 per litre, which was earlier Tk 57.52 in May.
The BERC sets the price of private companies' bottled LPG in line with Saudi Arabia's Aramco's contract prices of propane and butane, the main ingredients of the LPG.
This month, propane and butane prices decreased, and so there was a decrease in the LPG price, according to a press release of BERC.