Indonesia arrests executives of 'haze-causing companies'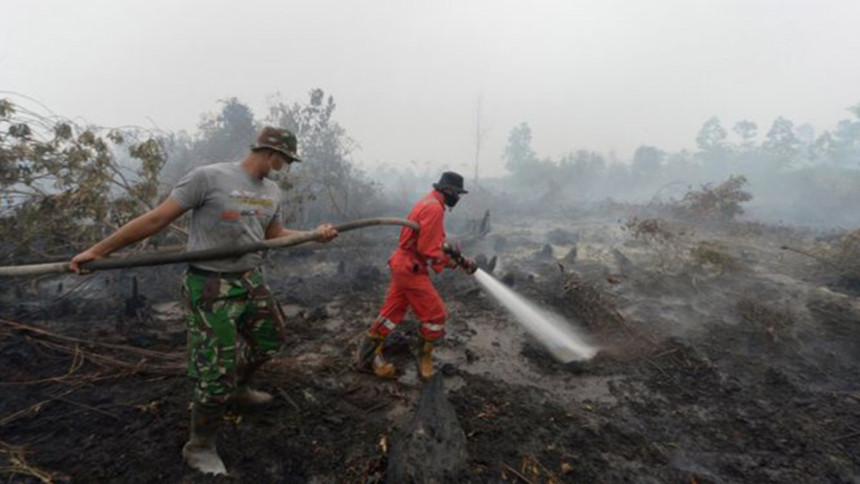 In a rare crackdown, Indonesia has arrested executives from seven companies accused of contributing to a pollution-filled haze in the region.
The charges laid by police, of starting illegal fires, carry maximum sentences of 10 and 15 years, as well as fines.
The haze is an annual problem, however this year has been one of the worst, affecting neighbouring countries as well.
Indonesia has declared a state of emergency in Riau province.