Cyclone Mocha: US providing $250,000 for emergency relief efforts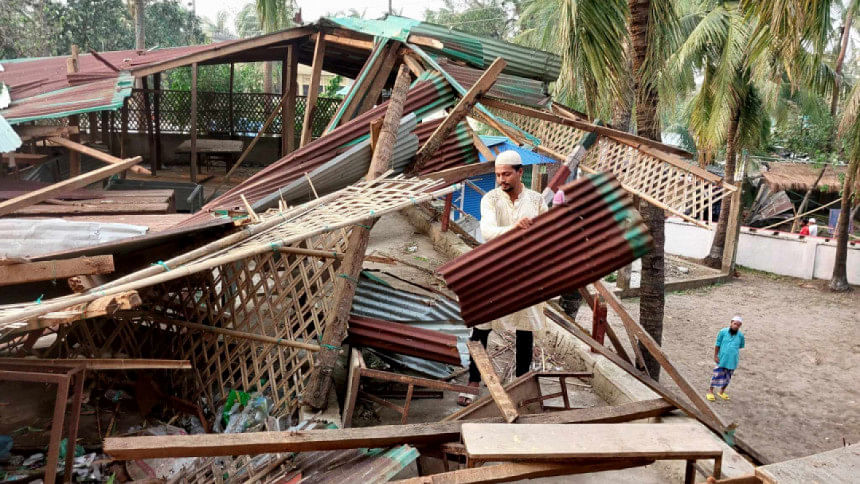 The US is providing $250,000 to assist Cyclone Mocha emergency relief efforts in the country's most severely affected areas.
"The people of the United States stand with the people of Bangladesh and the Rohingya refugees affected by the cyclone," US Ambassador Peter Haas said in a statement today.
On May 14, Cyclone Mocha moved through the Bay of Bengal, making landfall in Myanmar and Bangladesh, affecting nearly half a million Bangladeshis living in coastal areas of south-eastern Bangladesh and almost one million Rohingyas in refugee camps, the statement said.
The storm was one of the strongest in recent years causing significant tidal surges, heavy rain, and wind speeds of up to 140 kilometres per hour in Bangladesh, resulting in widespread wind damage, flooding, and landslides, it added.