COP21: Prince Charles to call for forest protection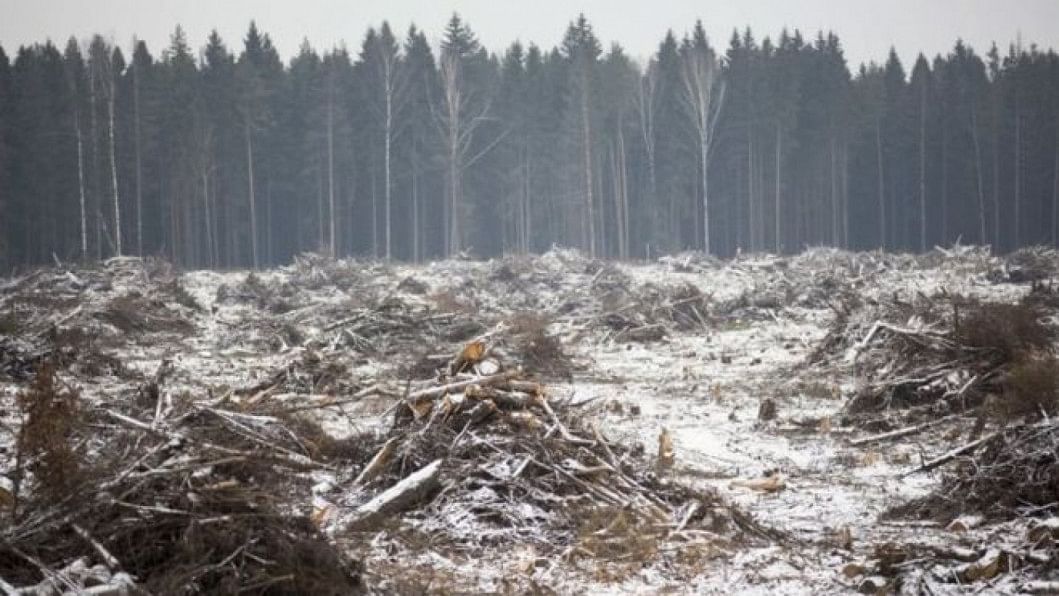 Prince Charles is expected to call for better protection of the world's forests at the UN climate conference in Paris.
He will condemn corporations which, he will argue, appear not to care if their business activities result in forest destruction.
About a billion people depend directly on forests for their livelihoods.
Negotiators from 195 nations in Paris seek to reach a deal within two weeks to reduce global carbon emissions.
The agreement is also aimed at limiting global warming to 2C (3.6F).
'Cinderella' subject
On Tuesday, Prince Charles will speak at a meeting with government ministers and indigenous leaders.
The meeting is aimed at promoting forest partnerships in which indigenous people gain legal rights to their land and then share commercial activities.
Forests play a vital role in stabilising the climate, yet every year about 12 million hectares (30 million acres) of woodlands are destroyed, the BBC's environment correspondent Roger Harrabin says.
According to a recent paper, that is responsible for about 11% of global greenhouse gas emissions.
Forests are something of a "Cinderella" subject at climate conferences, our correspondent says. They are essential for the climate - but forest solutions are typically complex and local, and they do not lend themselves easily to sweeping global agreements.
'New starting point'
On Monday, US President Barack Obama said the UN conference, known as COP21, could be a "turning point" in global efforts to limit future temperature rises.
He urged negotiators to deliver a meaningful deal, because the "next generation is watching".
Russian President Vladimir Putin also addressed the conference.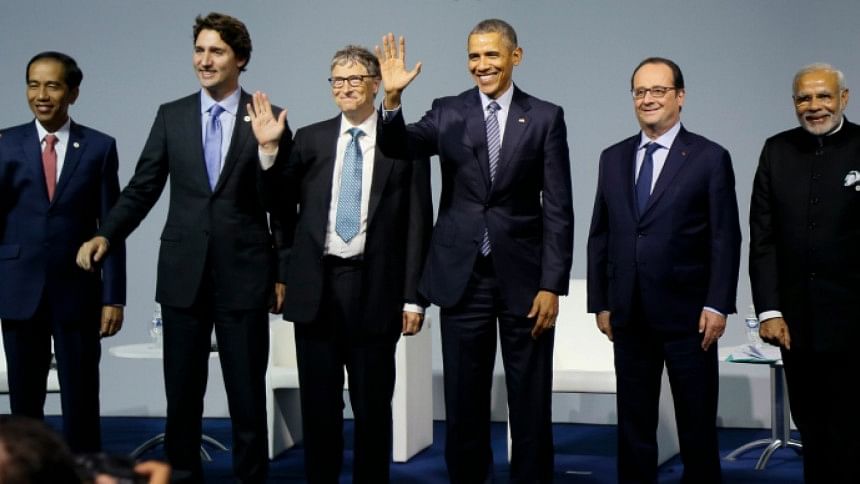 During negotiations for the preceding Kyoto Protocol, Russia was the last industrialised nation to ratify the global agreement, allowing the landmark deal to come into force in 2001.
Putin said: "We have demonstrated we can ensure economic development and take care of our environment at the same time."
In a diplomatic play on semantics, probably to highlight the differing points of view between industrialised and emerging economies, Chinese President Xi Jinping told the conference he did not see the Paris talks as a turning point nor a "finish line, but a new starting point".
He also reiterated China's pledge to start cutting its emissions from a peak in 2030.
Key issues
Major points of contention include:
--Limits: The UN has endorsed a goal of limiting global warming to no more than 2C over pre-industrial levels by the end of the century. But more than 100 poorer countries and low-lying, small-island states are calling for a tougher goal of 1.5C.
--Fairness: Developing nations say industrialised countries should do more to cut emissions, having polluted for much longer. But rich countries insist that the burden must be shared to reach the 2C target.
--Money: One of the few firm decisions from the 2009 UN climate conference in Copenhagen was a pledge from rich economies to provide $100 billion (93 billion euros) a year in financial support for poor countries from 2020 to develop technology and build infrastructure to cut emissions. Where that money will come from and how it will be distributed has yet to be agreed.
What are the specific goals of COP21?
The ultimate aim is to limit warming to 2C (3.6F) above pre-industrial levels, widely seen as a dangerous threshold. Since 1880, the average global temperature has already risen by almost 1C. About 0.6C of this has occurred in the past three decades.
Why does this matter?
When the Earth warms about 2C above pre-industrial times, scientists say there will be dangerous and unpredictable impacts on our climate system. And we're already half-way to that danger point.