EU sends rescue teams to Turkey after deadly quake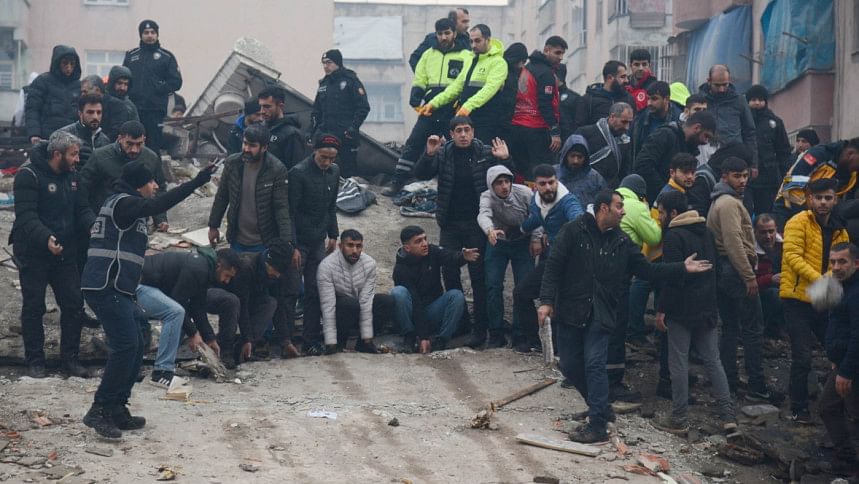 The European Union is sending rescue teams and preparing further help for Turkey after a major earthquake hit Turkey and Syria, the bloc's crisis management commissioner said Monday.
"Teams from the Netherlands and Romania are already on their way," with the EU's Emergency Response Coordination Centre overseeing their deployment, commissioner Janez Lenarcic tweeted.
He said that the bloc's Civil Protection Mechanism had been activated to respond to the quake, which hit Turkey and Syria, causing deaths and destruction in both countries.
His office said that Turkey had requested EU assistance.
Several governments in the EU pledged help, including French President Emmanuel Macron and German Chancellor Olaf Scholz.
Belgium, Poland, Spain and Finland also said they stood ready to deploy teams and help.
The 7.8-magnitude quake struck early on Monday near the Turkish city of Gaziantep, which is home to around two million people and on the border with Syria.