Storms damage over 600 houses in Moulvibazar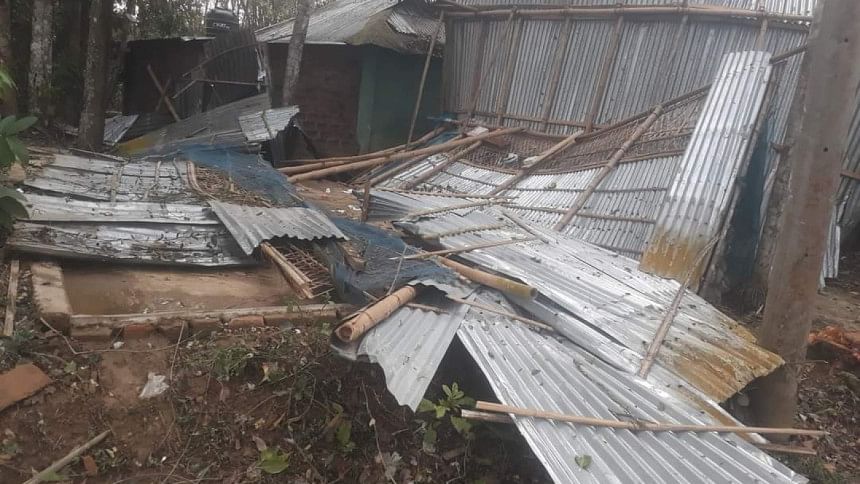 Over 600 houses were damaged due to storms in Srimangal and Kulaura upazila of Moulvibazar yesterday afternoon and this morning.
Tilagaon union Chairman Abdul Malik said Balia, Nayanpur, Shahpur and Amanipur were the most affected villages in his union, reports our Moulvibazar correspondent.
People have been facing power outage in different areas in Tilagaon following the storm, the chairman added.
Kulaura Project Implementation Officer (PIO) Shimul Ali said Kulaura Sadar, Jaichandi, Karmadha unions were affected badly, and the chairmen of these unions have been asked to submit reports with the lists of the victims.
The district administration will take the next course of actions based on the reports, he said.
Mohammad Sadu Miah, relief and rehabilitation officer in Moulvibazar, said, "We have received information of damage only from Kalapur union in Srimangal."
Around 580 houses were also damaged when the storm hit different areas in Srimangal upazila, he added.
Efforts are on to ascertain the extent of the damage caused by the storms, he further said.