No quick relief in sight for Sylhet
Record rainfall in Meghalaya, Assam, Tripura dampens hope; 34 killed in two days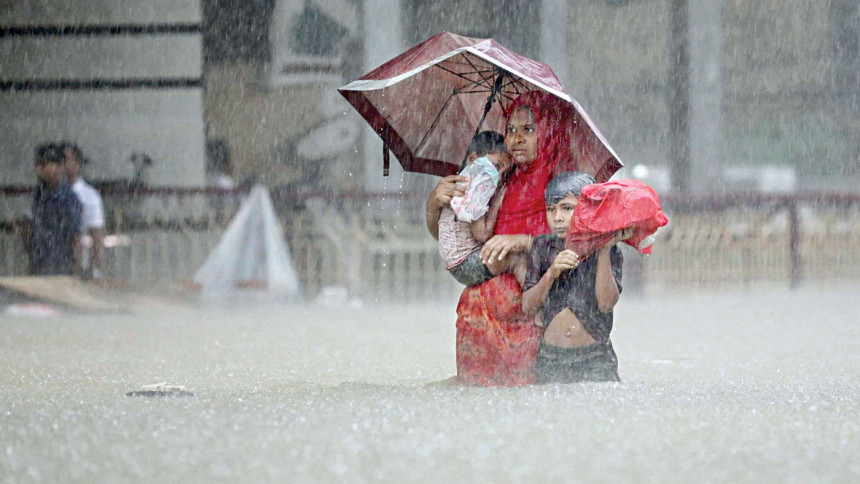 The flood situation in the Sylhet region may not get better at least for the next couple of days as more water is heading toward the country from upstream due to record rainfall in India's Meghalaya, Assam and Tripura states.
According to a press release by the India Meteorological Department (IMD), heavy spells of rainfall are likely to continue over the northeast states and sub-Himalayan West Bengal and Sikkim for the next three days. They are expected to reduce after that. Thunderstorms and isolated heavy showers are likely to continue over north, central, and east India for the next two-three days, the press release added.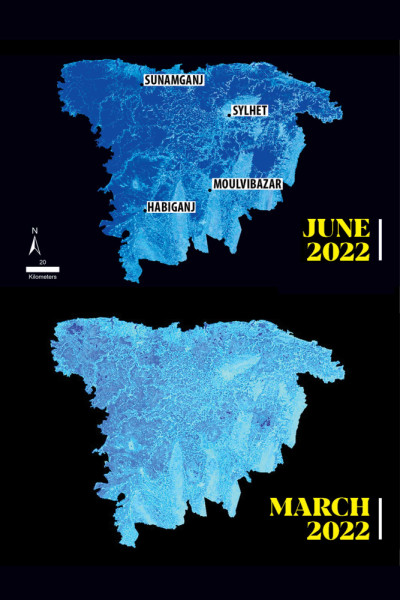 Thirty-four people have died in floods and landslides in Assam and Meghalaya in the last two days, officials said yesterday.
At least 16 people have been killed since Thursday in India's remote Meghalaya, the state's Chief Minister Conrad Sangma wrote on Twitter, after landslides and surging rivers that submerged roads.
Next door in Assam, more than 2.6 million people have been affected by floods after five days of incessant downpours, according to the state's disaster response agency.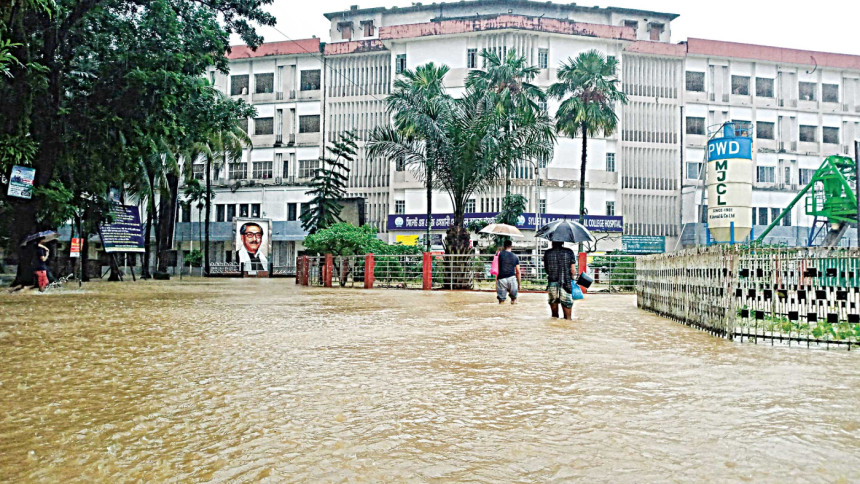 Eighteen people had died in flood waters or landslides around the state since Thursday, the agency reported, with nearly 7,500 people rescued yesterday by mid-afternoon.
Assam chief minister Himanta Biswa Sarma told reporters he had instructed district officials to provide "all necessary help and relief" to those caught in the flooding.
The water levels in the Brahmaputra and Gauranga rivers in the state were flowing above the danger level in many areas, officials said.
Tripura's capital Agartala also reported a massive flash flood. The city received 145 mm of rainfall in just six hours. Government sources said this was the third-highest rainfall in Agartala in the last 60 years. All educational institutions have been closed due to the flash flood.
Meghalaya's Mawsynram and Cherrapunji received record rainfall since 1940, officials said.
Cherrapunji had 972.0 mm rainfall on Friday. With this, the town broke the previous third-highest rainfall of 930.0mm recorded on June 15, 1995, according to met officials. It also missed the second-highest recorded rainfall for June by a whisker. The second highest record stands at 973.8 mm recorded on June 5, 1956. However, the highest rainfall recorded for the month of June stands at an unbelievable 1563.3 mm recorded on June 16, 1995.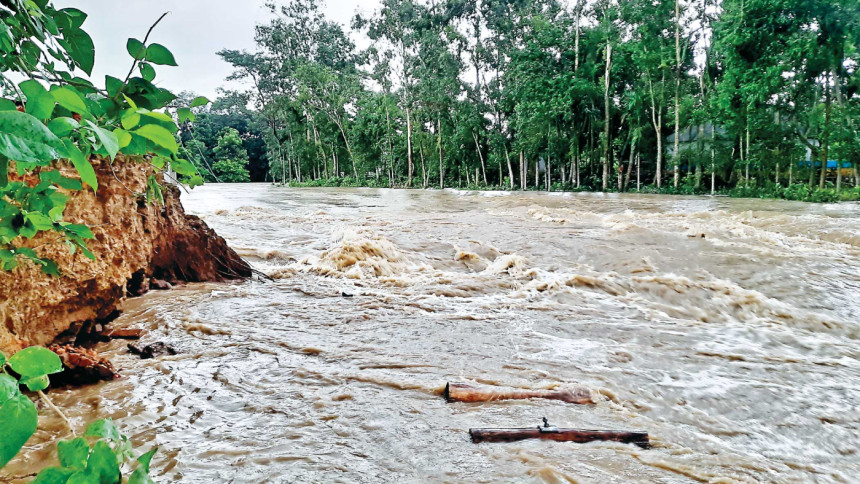 On Wednesday, Cherrapunji recorded 811.6 mm of rainfall.
In Assam, some 3,000 villages are flooded, and 43,000 hectares of cropland are underwater. Several embankments, culverts and roads have been damaged.
A boat carrying flood-affected people sunk in Assam's Hojai district, leaving three children missing while 21 others have been rescued, officials said yesterday.
In neighbouring Arunachal Pradesh, water from river Subansiri has submerged a dam that was under construction for a hydroelectric power project, news agency PTI reported.
The Assam government has also arranged special flights between Guwahati and Silchar for people stranded due to the floods and landslides.