Modern solutions for lightning strikes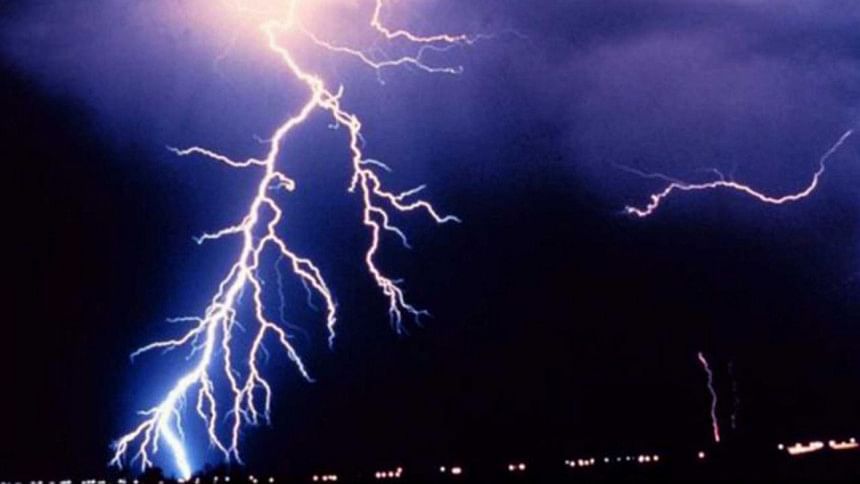 With the plan of planting palm trees to arrest lightning failing, the disaster management ministry is now taking up a project to set up shelter houses and arresters to curb deaths due to lightning strikes.
Till May this year, 22 people died from lightning strikes. The death toll stood at 336 in 2021, according to National Disaster Response Coordination Centre (NDRRC).
A total of 2,328 people were killed in a decade till 2020, of which 359 people, the highest, were killed in 2018.
Under the new project, shelter houses and internet of things (IoT)-based lightning arresters will be initially set up in lightning-prone areas of 15 districts.
The project, estimated to cost Tk 950 crore, is now pending before the Planning Commission, said an official of the disaster ministry.
In 2017, the disaster management ministry took up a project of planting palm trees across the country to reduce the number of deaths from lightning strikes.
However, it could plant only 38 lakh of them.
During a meet-the-press yesterday at the secretariat, organised by Bangladesh Secretariat Reporters' Forum, State Minister for Disaster Management Enamur Rahman said they have stopped planting palm trees.
"It takes a long time for a palm tree to grow. Hence, we have taken a modern approach to prevent deaths from lightning," he said.
Contacted, Anjon Chandra Paul, project director of the disaster management department, said he could not confirm the status of planted trees immediately.
In 2016, Bangladesh declared lightning strikes a natural disaster when more than 200 people died in May alone, including 82 people on a single day.
FEASIBILITY STUDY BRIEF
The four parts of the project include creating awareness, arresting lightning, setting up shelters and forecasting, said Abu Usuf Mohammad Rasal, the ministry's senior assistant secretary.
A feasibility study was conducted by Dhaka University's meteorology department, and some northern districts including Rajshahi, Lalmonirhat, Naogaon and districts in haor regions were chosen for the project, he said.
Contacted, Prof Towhida Rashid, founding chair of DU's meteorology department, said as a part of the programme, awareness campaigns will be carried out in disaster-prone areas, so that people can act quickly before lightning strikes.
"The IoT-based lightning arresters will be useful in checking whether an arrester is working properly," she said.
There will also be a signalling system to alert farmers ahead of lightning strikes, so that they can move to safety. The arresters will be 10 metres high and will be set up across the bank of Haor areas, she added.