Lightning strikes kill 2 in Teknaf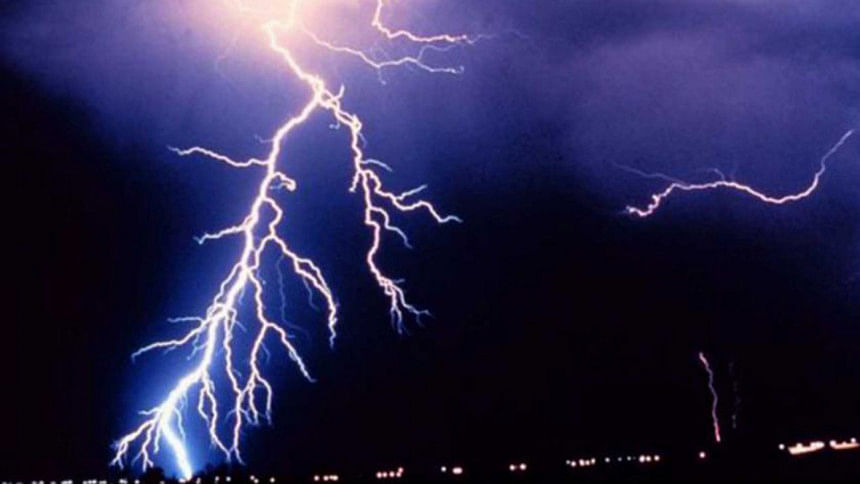 Two people died after being struck by lightning in Teknaf upazila of Cox's Bazar this morning.
The incidents took place around 11:00am in Hajampara and Sagarpar areas of Baharchhora union, reports our correspondent quoting Amzad Hosen Khokon, chairman of Baharchhora Union Parishad.
The deceased were identified as Rahmat Ullah, 40, and Md Dhoilya, 20, the chairman said.
Farmer Rahmat was struck on his way home from a betel leaf field in Hajampara. Md Dhoilya was killed while hew was going to work in Sagarpar.