More rains may prolong sufferings for another week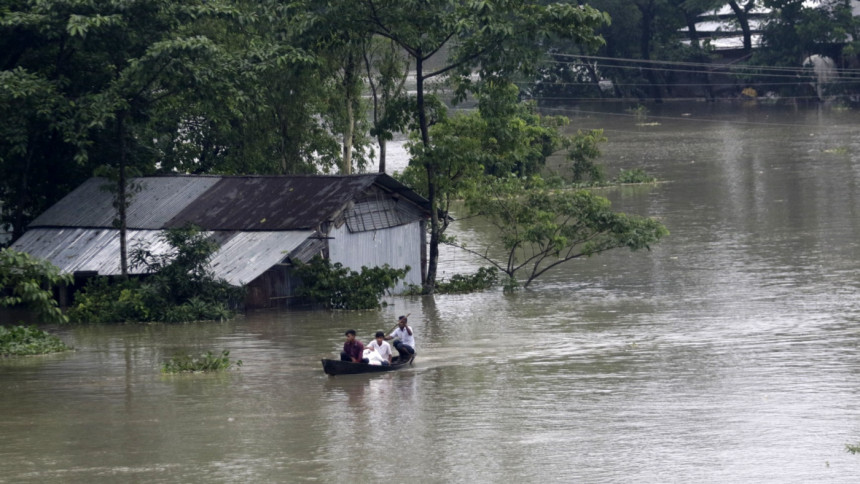 Sufferings of the people in Sylhet division is not going to end soon as rivers will continue to swell in the next three days before starting to recede. So, the flood situation in the region will prevail for at least seven more days, meteorologists said.
Cherrapunjee, an upstream area in India's Meghalaya state, has experienced 2,500 mm rain in 72 hours till yesterday morning, the most in 27 years. Also, Sylhet division has seen more than 800 mm rain during the same period, leading to the flooding.
According to meteorologists, heavy rain will continue in Sylhet division and the bordering upstream states of India in the next 48 hours.
"If the rain continues to fall in the next 48 hours, the water levels in the local rivers will continue to rise till Monday. After that, we can expect the water to recede," Arifuzzaman Bhuiyan, executive engineer at the Flood Forecasting and Warning Centre (FFWC), told The Daily Star.
He said if the rain continues as per the forecast, rivers in Sunamganj and Sylhet may swell by about another metre and 50 cm respectively in the next couple of days.
The Times of India reports: Earth's second wettest place, Cherrapunjee in Meghalaya, has logged a whopping 972mm rain between 8:30am of Thursday and 8:30am of Friday, the India Meteorological Department (IMD) stated. This is the third heaviest precipitation in this high-altitude paradise in the Indian's northeast in 27 years.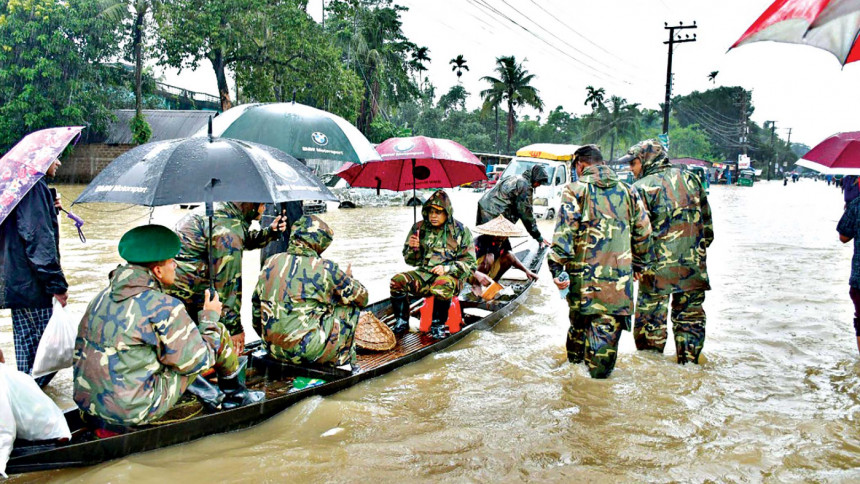 Earlier, between 8:30am of June 14 and 8:30am of June 15, it received 811.6mm of rain. In the same period between Wednesday morning and Thursday morning, it received 700mm of rain.
Prof Ainun Nishat, an expert in water resource management, said there is no flood protection embankment in Sunamganj. That's why water from Assam and Meghalaya is flowing down through Sunamganj and Sylhet.
He said earth filling in haor and other water bodies, deforestation in the hills and mining in the upstream Indian areas is worsening the flooding situation.