Bangabandhu Satellite-1 to be used to restore telecommunication in flood-hit areas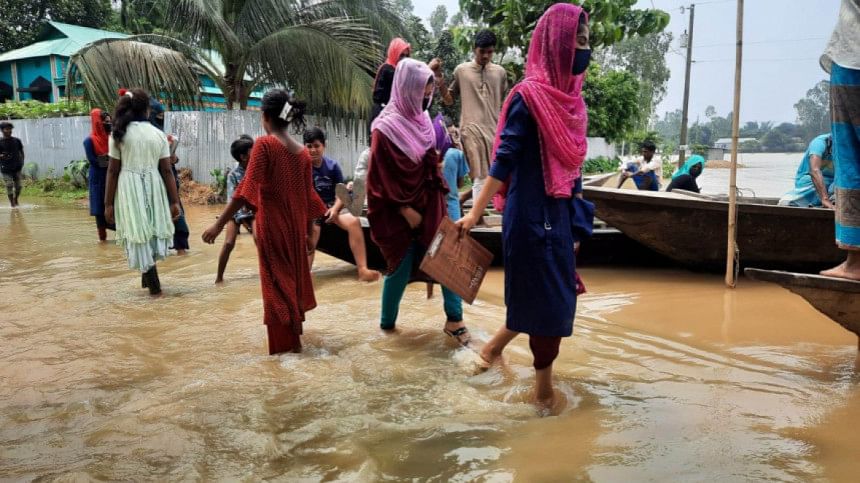 The government has started the connection work of Bangabandhu Satellite-1 to keep telecommunication and internet services active in the flood affected areas yesterday (June 19, 2022).
Bangladesh Satellite Company Limited (BSCL) has set up a Very Small Aperture Terminal (VSAT) Hub in Sylhet Hi-Tech Park following the directives of Post and Telecommunication Minister Mustafa Jabbar.
To ensure telecommunication services in the flood-affected areas of Sylhet and Sunamganj districts, 12 VSAT equipment were handed over to the Bangladesh Army on Saturday. VSAT hubs were set up in Netrokona and North Bengal yesterday.
Besides, preparations are underway to hand over 23 more sets of VSAT equipment to the Sylhet Divisional Commissioner office.
Bangabandhu Satellite-1 will also be able to activate the mobile phone network as per the requirement of mobile phone operators.
The Post and Telecommunications Division has also launched 12 toll-free helpline numbers for the flood-affected people.
The toll free numbers are- Grameenphone -01769177266, 01769177267, 01769177268, Robi- 01852788000, 01852798800, 01852804477, Banglalink- 01987781144, 01993781144, 01995781144, and Teletalk- 01513918096, 01513918097, 01513918098.