Several long-standing demands were fulfilled at COP26: environment minister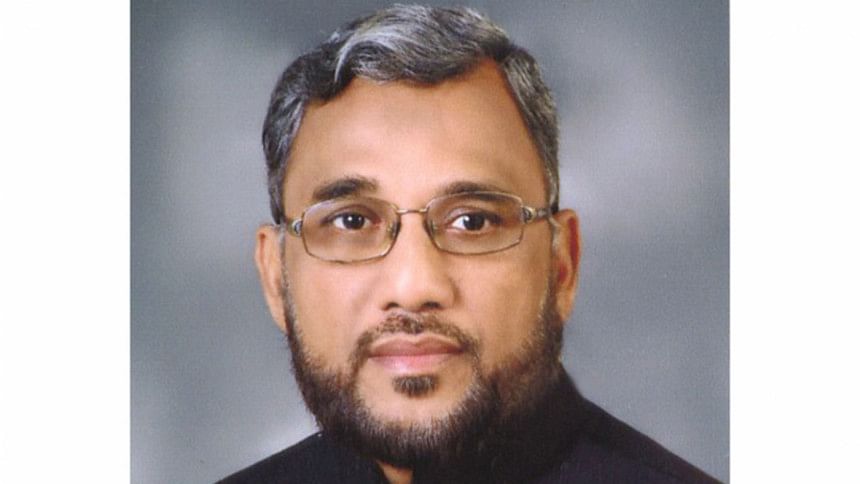 The United Nations Climate Conference (COP26) in Glasgow did not meet all expectations; it, however, met many long-standing demands of Bangladesh, said Environment, Forest and Climate Change Minister Shahab Uddin today.
COP26 member states have been asked to come up with ambitious and strong plans to reduce greenhouse gas emissions, with a view to limit global warming to 1.5 degrees Celsius," he said while addressing a workshop as the chief guest at the Department of Environment today.
The workshop titled "World Climate Conference (COP 26): Expectations, Achievements and Future Action Plans" was organised by the environment ministry.
Md Ziaul Haque and Mirza Shawkat Ali, two DoE directors presented a keynote paper at the programme.
 "In addition to doubling adaptation financing by rich and industrialised countries in tackling climate change in developing countries, emphasis has also been laid on bringing 50:50 equilibrium between adaptation and mitigation financing in various COP-26 decision texts," said Shahab.   
At the conference, 141 countries, including Bangladesh, endorsed the "Glasgow Leaders Declaration on Forests and Land Use". Bangladesh has also actively participated in various meetings on "Loss and Damage" related to climate change and rehabilitation and relocation of the affected population and effective progress have been made in the discussions related to the conference.
"In light of the expectations and achievements of the World Climate Conference, the country has to fix its future action plan now," said the minister.
"We need to start working to address all the potential risks of climate change. We need to adapt and implement effective adaptation and mitigation measures to tackle climate change with our limited capacity, not just relying on global climate finance. Hopefully, with the joint efforts of all, we will succeed in tackling climate change," he added.
Environment Secretary Md Mostafa Kamal presided over the workshop while Deputy Minister Habibun Nahar and Chairman of the Parliamentary Standing Committee on environment ministry Saber Hossain Chowdhury, MP, spoke at the programme, among others.