COP27: Bangladesh wants developed countries to deliver on $100b promise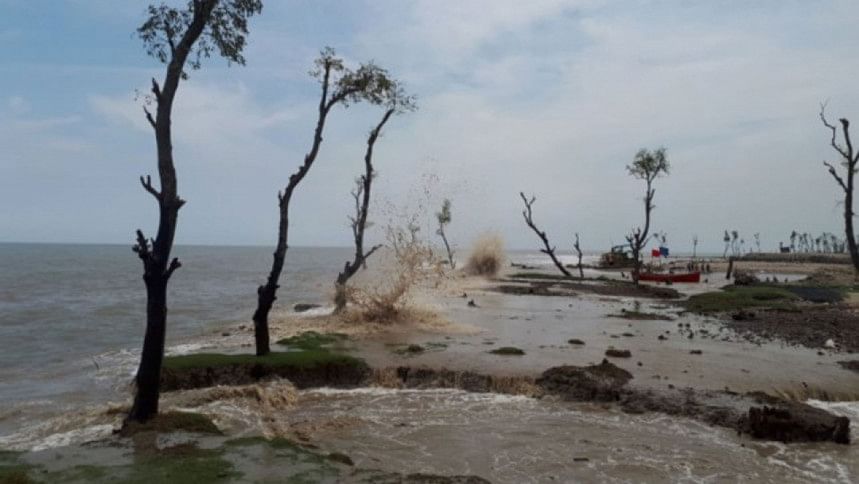 The vital United Nations climate talks, billed as one of the last chances to stave off climate breakdown, are taking place from November 6 to 18 in Egypt's Sharm El Sheikh amid a multitude of competing crises, including the war in Ukraine, high inflation, food shortages and an energy crunch.
Negotiators are spending frantic days discussing whether to formally consider the issue of loss and damage, or reparations, to vulnerable nations suffering from climate change, and the issues, which weighed on the talks for years.
For Bangladesh, climate finance is one of the major topics to be broached at the 27th Conference of the Parties to the UN Framework Convention on Climate Change (COP27).
The Bangladesh delegation has said it will try to convince the developed countries to deliver on the $100 billion finance per annum that they had promised to provide to the countries hit by climate change earlier.
"After the Paris Climate Accord was signed in 2015, a rulebook or guideline was being formulated to implement the agreement all these years. The rulebook was approved at COP26 in Scotland's Glasgow last year," Bangladesh delegation member and Department of Environment Director Ziaul Haque told UNB.
"At Glasgow, the developed countries promised to do what it takes to cut carbon emissions by 45 percent in 2030 compared to 2010 to limit future warming to 1.5°C (2.7°F) since pre-industrial times. However, in the last one year, they were long on promises but woefully short on deliveries," Ziaul said.
Low- and lower-middle-income nations need financial support to lower their susceptibility to climate shocks and vulnerabilities and adapt to the rapidly changing environment.
At COP15 in Copenhagen in 2009, developed countries committed to mobilising $100 billion every year by 2020 for the developing countries to help them undertake climate actions. The commitment was later extended to 2025 at COP21 in Paris.
The Bangladesh delegation members said: "Unfortunately, that target has not yet been reached and largely missed."
The developed countries provided and mobilised $83.3 billion in overall climate finance in 2020, according to the Organization for Economic Co-operation and Development.
Also, combining both the demand for mitigation and adaptation, the financing amount of $100 billion committed at that time, remains insufficient, to say the least, the Bangladesh delegation members said.
So, how developed countries will meet the $100 billion target and how climate finance will be arranged post-2025 is crucial for least developed and developing countries, they added.
"Against this backdrop, the COP27 presidency of Egypt envisions moving from negotiations and planning to implementation," Md Shamsuddoha, a climate expert observing the climate conference, said.