G20 draft statement shows 19-against-US split on climate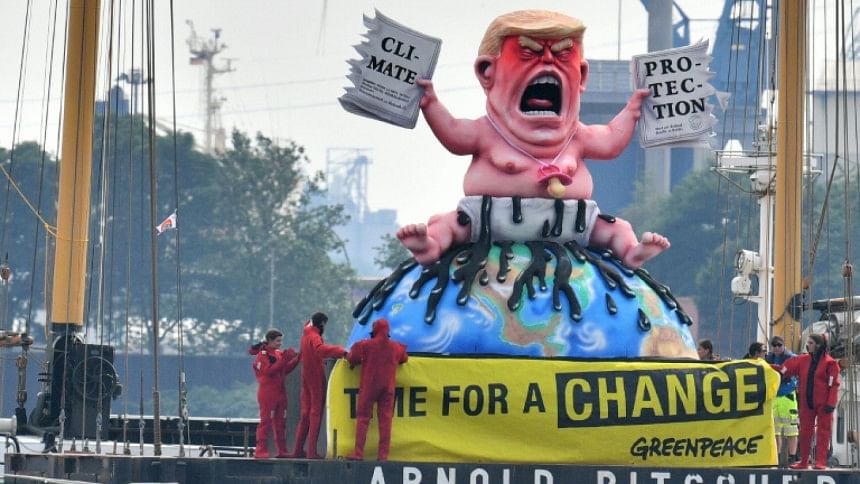 World leaders at the G20 summit acknowledged US President Donald Trump's divergent stance on climate change, according to a draft communique seen by AFP Friday.
The draft underlines that the 2015 Paris climate accord is "irreversible" and affirms that other G20 nations are committed to the deal while taking note of Washington's decision to quit the agreement.
Ahead of the summit, a key concern among Western allies was whether they would be able to convince G20 members to stand firm on the Paris agreement on combating global warming.
If the draft is confirmed in the final statement due to be published Saturday afternoon, it would reflect the 19-versus-the-US split over the issue.
British Prime Minister Theresa May meanwhile said world leaders will redouble efforts to persuade Trump to rejoin the Paris deal.
"I believe the collective message that will be given to President Trump around this table will be the importance of America coming back into that agreement, and I hope we will be able to work to ensure that can happen," she told the BBC.