Zafar Iqbal was Dhallywood's most stylish hero: Anjana
Zafar Iqbal was the perfect embodiment of style and charisma- his suaveness and iconic fashion sense made him Dhallywood's one of the first heroes to claim the title of stylish star of all time. He had done it all- he was a hero, freedom fighter and a singer. He ruled over audiences in the 70s and '80s with his stellar performance and his quintessential looks.
On January 8, 1992, Zafar Iqbal passed away leaving his fans and followers' heart broken. Today marks the 31st death anniversary of the iconic actor. His sibling's singer Shahnaz Rahmatullah and elder brother music director Anwar Parvez, are also no longer with us.
On his death anniversary, noted actress Anjana Rahman, his co-artiste and good friend, remembered her fondest memories of the actor.
Anjana and Zafar Iqbal worked together in 16 movies together. Among them "Eid Mubarak", "Ashirbadh", "Maharaja" and "Protirodh", made a remarkable impression on the hearts of the audiences.
"Fashion was in his blood- whatever he used to wear, would become a trend amongst the youth, in that period. He was the most stylish and handsome man of all times, he was a wonderful cook as well," said the actress. Whenever, anyone used to come to his house, he would cook some of the most intricate meals for his guests," said the actress.
At the age of 19, Zafar Iqbal made his film debut with the Khan Ataur Rahman directorial "Apon Por" (1969). The movie also featured Sarah Kabori. The film's song "Ja Re Jabi Jodi Ja" was a hit amongst the audience.
After the Ashok Ghosh directorial "Mastan" (1975) solidified his position as a dashing leading star, the film "Noyoner Alo" (1984), alongside Suborna Mustafa, marked his foray into romantic roles.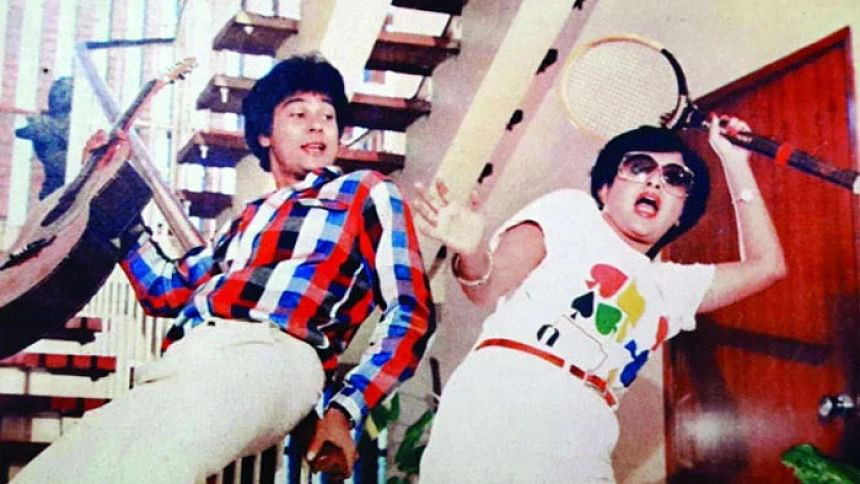 In his career, he was featured in 150 films, including "Obujh Hridoy", "Bhai Bondhu", "Obodan", "Premik", "Shadharon Meye", "Fokir Monju Shah", "Diner Por Din", "Bedwin", "Ongshidar", "Megh Bijli Badhon", "Saat Rajar Dhon", "Ashirbaad", "Opomaan", "Ek Mutho Bhaat", "Ghriholokkhi", "Ogo Bideshini", "Nawab, Protirodh", "Phuler Mala", "CID", "Morjada", "Shondhi", "Bondhu Amar", and "Usila", among many others.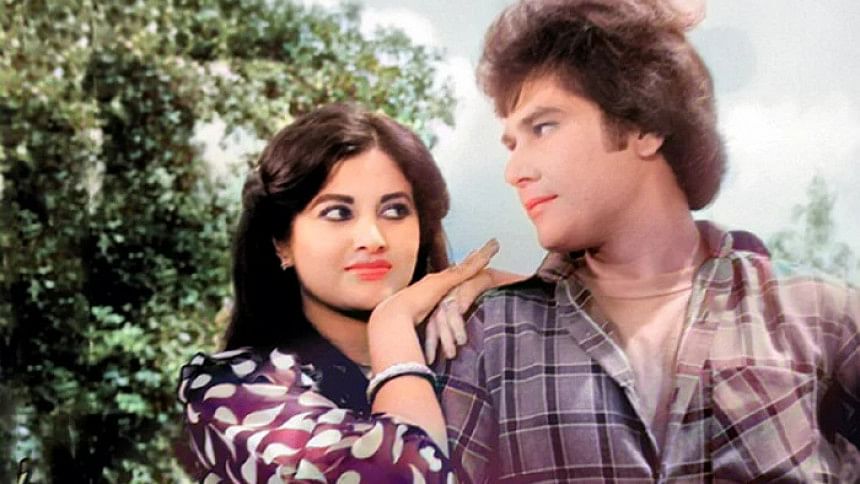 The great actor was married to a woman named Sonia, and is survived by his two sons.