While I support Brazil, I wanted Messi to win: Razz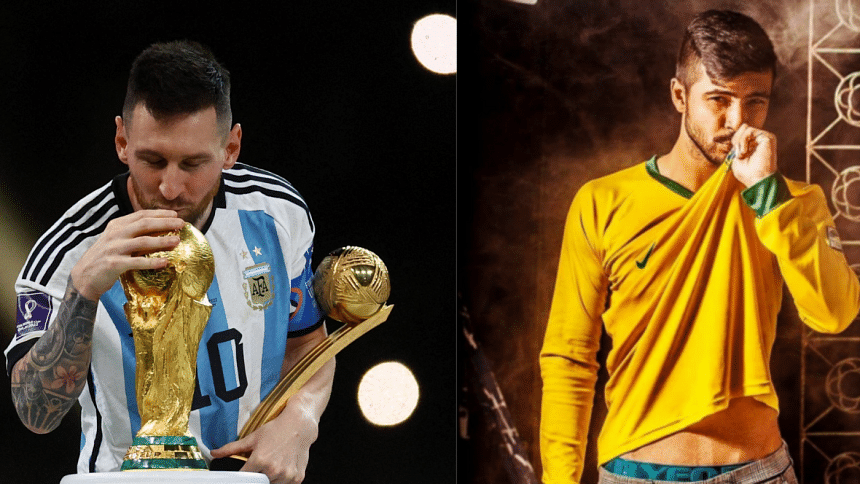 Sariful Razz, who swept fans off their feet with his mind-blowing bicycle-kick in "Damal", was thrilled by Argentina's epic win in the finals of the FIFA World Cup 2022. Even though Razz is a huge supporter of Brazil, the actor was still rooting for Messi to take home the golden trophy.
Speaking to The Daily Star, Sariful Razz shared his love for the little magician from Rosario.
"Personally I support Brazil. However, I was rooting for Messi in their game against Croatia. In terms of club football, I really like Messi, but my all-time favourite player remains Ronaldinho. Messi had already secured four Champions League titles to his name but was yet to win a World Cup. However, finally, his dreams have come true," said the actor.
"Even as a Brazil supporter, I wanted Argentina to win. I can't express what a beautiful sight it was. Pori is an ardent supporter of Argentina. During the game, I was praying for Messi's team to take home the trophy. Seeing her overjoyed, as her team had won, filled me with joy as well," added Razz.