Top 10 Netflix Web-series coming this February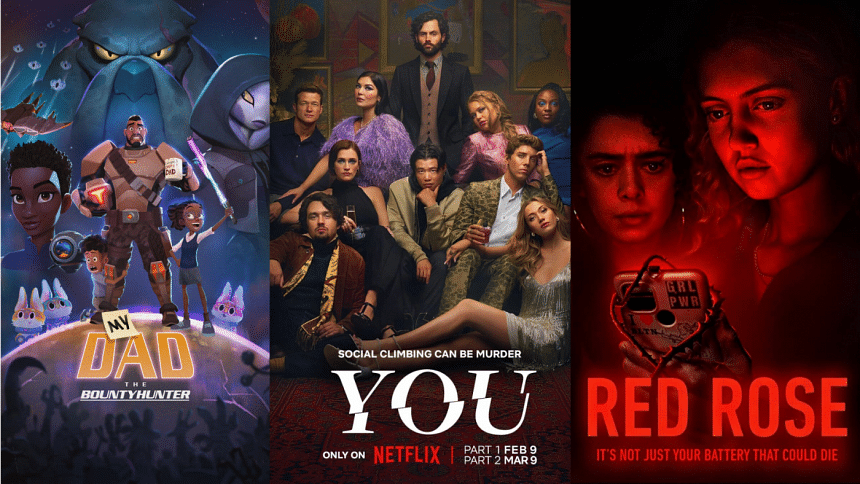 The popularity of web series and TV Shows goes beyond borders. Netflix surprises viewers with new series and movies every month. The American video streaming service is literally redefining the genres of TV shows. Let's take a look at the 10 most-awaited English Series and TV Shows on Netflix in February 2023.
Most Anticipating English Web Series Releasing on Netflix in February
Bake Off: The Professionals/ February 1, 2023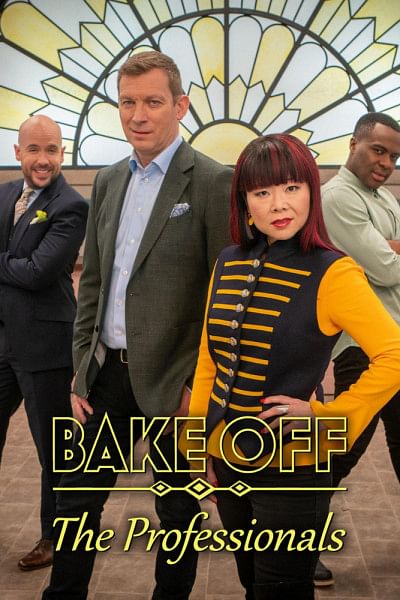 Netflix is coming up with a spin-off of this British baking reality show that has become popular in the United States. The series first started in 2016 on Channel 4. Its 7 seasons have been released so far. However, Netflix will run the show from season 6 onwards.
The 10-episode series will feature the world's most skilled cooking professionals competing against each other. The show, directed by Emma Reynolds, is judged by Benoit Blin, Cherish Finden, and Claire Clarke.
Freeridge/ February 2, 2023
This new spinoff of Netflix's best teen series On My Block is going to dominate the OTT comedy lineup in recent years. The Netflix show, which debuted in March 2018, is now in its fourth and final season.
The series is executive produced and co-created by Lauren Lungerich and Jamie Dunner. The original lineup includes Jamie Ueshiro, Jeremy Haft, and Eddie Gonzalez. This American series stars Bryana Salaz, Keyla Monterroso Mejia, Ciara Riley Wilson, Shiv Pai, and Tenzing Norgay Trainor.
You: Season 4 – Part 1/ February 9, 2023
Based on the novel by Carolyn Kepnes, the series is created by Serra Gamble and Greg Berlanti. The team of directors consisted of John Scott, Harry Jirjian, Shamim Sarif, Penn Bagley (debut), and Rachel Letterman.
The show's protagonist Joe Goldberg moves to Europe to escape his troubled past and start over. But he soon ends up investigating who is after his uber-rich socialite pals. The 10 episodes' writers are Sera Gamble, Leo Richardson, Kara Lee Corthron, Neil Reynolds, Justin W Lo, Mairin Reed, Michael Foley, Amanda Johnson-Zetterstrom, Hillary Benefiel, Dylan Cohen, Ab Chao, and Neil Reynolds.
My Dad the Bounty Hunter/ February 9, 2023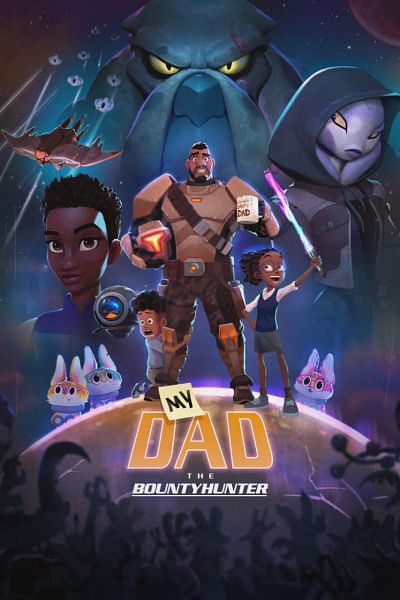 Dad's bounty hunter identity shocks the two kids, and they even notice their dad's rivals are scattered across the galaxy. The story spawned the children's animated series My Dad the Bounty Hunter, created by Everett Downing Jr. and Patrick Harpin.
This new series is the brainchild of France's Dwarf Animation Studio. The show's voiceover artists are Laz Alonso, Priya Ferguson, Yvette Nicole Brown, Jim Rash, and Devin Bright.
The Upshaws: season 2 (Part-3)/ February 16, 2023
This American sitcom premiered on Netflix in 2021. This creation by Regina Y. Hicks and Wanda Sykes has remained popular ever since. The drama series follows the story of a struggling family in Indiana.
The current part of this Netflix original series is one of a trilogy under the ongoing season and the good news is season 3 has already got in the line. The show stars Wanda Sykes, Kim Fields, Mike Epps, Paige Kennedy, Journey Christine, Diamond Lyons, Khali Spraggins, Gabrielle Dennis, and Jermell Simon.
Survivor: Season 32/ February 1, 2023
The 32nd season of CBS' popular competition show Survivor is titled Kaôh Rōng- Brains vs. Brown vs. Beauty. Like the previous season, this time the contestants will initially be divided into three groups of six. There are brain factions for intelligence, brawn for athleticism, and beauty for attractiveness and charisma. Presented by Jeff Probst, this year's cast includes Big Brother-16 contestant Caleb Reynolds and former NBA player Scott Pollard.
Red Rose/ February 15, 2023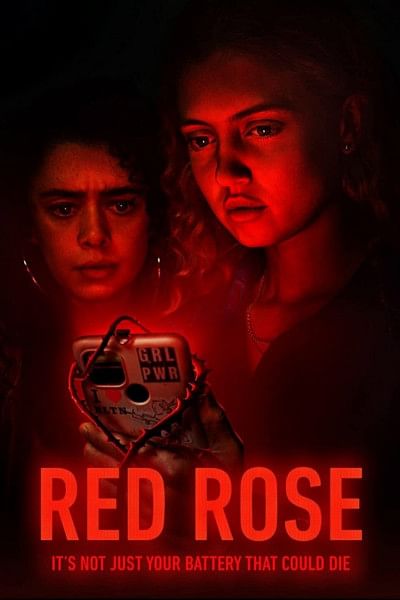 This 2022 British horror series revolves around the smartphone mania of a group of teenagers who have just finished school. Red Rose is an app that requires its users to meet dangerous demands and even exposes them to supernatural phenomena.
The horror show, broadcast on BBC Three, was an Eleven production, created by Paul and Michael Clarkson. Amelia Clarkson, Ali Khan, Isis Hainsworth, Alice Howard, and Natalie Blair star throughout the 8-episode season.
Outer Banks: Season 3/ February 23, 2023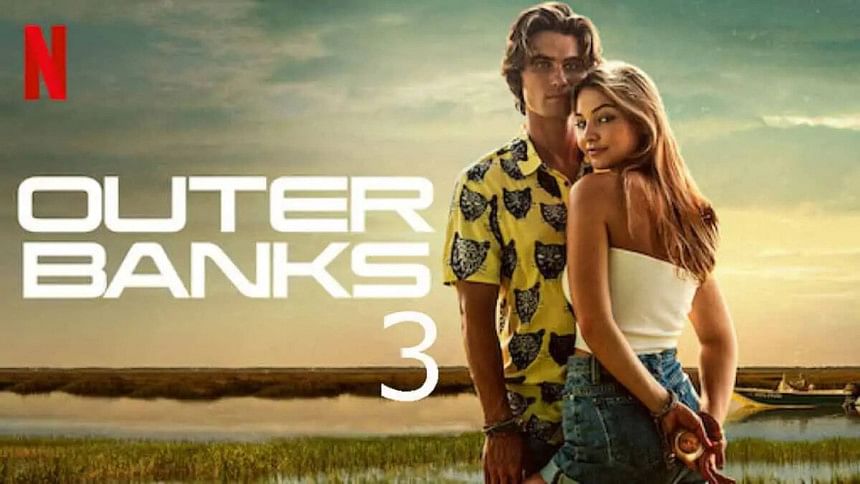 Created by Josh Pate, Shannon Burke, and Jonas Pate, this Netflix original series was first broadcast on April 15, 2020. The story of this American Teen series follows the conflict between two groups of teenagers in a community in the Outer Banks of North Carolina. Meanwhile, they have to face obstacles like friendship, love, and money.
The 10-episode action-adventure show stars Chase Stokes, Madison Bailey, Madeleine Kline, Rudy Panko, and Jonathan Davis. This show won the Binge-worthy Show of 2020 at the People's Choice Awards.
Murdaugh Murders: A Southern Scandal/ February 22, 2023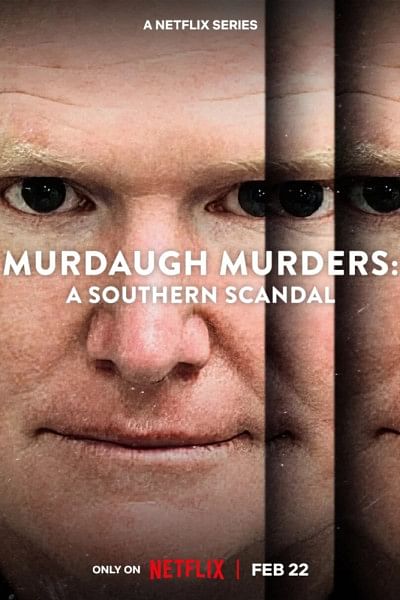 Netflix is bringing a limited crime docuseries about the alleged crimes of South Carolina's notorious Murdaugh family.
A 19-year-old Mallory Beach was killed when a fishing boat captained by Paul Murdaugh capsized. Allegations arose that Paul was driving the boat under the influence of alcohol. But the Murdaughs' reputation as prosecutors in the Lowcountry's 14th Judicial Circuit for three generations led to controversy over his conviction.
The story has been spun into a three-part show. The series will introduce viewers to Paul Murdoff's longtime girlfriend Morgan Doughty, and Mallory Beach's childhood friend and boyfriend Anthony Cook.
Full Swing/ February 15, 2023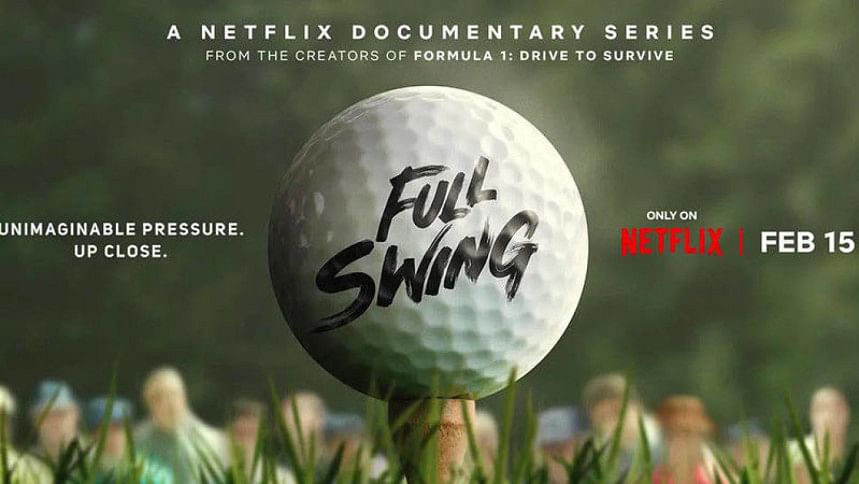 David Cheek, Paul Martin, James Gay-Reese, Chad Momm, and Mark Olsen serve as executive producers behind this Box to-Box Films production. This sports docuseries will feature for the first time all four of golf's major championships – the Masters/Augusta National, the PGA, the US Open, and the Open Championship.
Pro golfers including Brooks Koepka, Cameron Young, Colin Morikawa, Dustin Johnson, and Ian Poulter will be brought to the TV screen throughout the 8 episodes.
These 10 English TV shows coming on Netflix in February 2023 are just days away from making the first quarter of the year even more luxurious. Thanks to the world-renowned OTT platform, exotic cultures are being experienced from home. However, due to the variety of TV shows, it seems kind of ecstasy for the global audience to get confused about which one to prioritize.