'The Last Of Us' gives 'Game Of Thrones' Bella Ramsey biggest break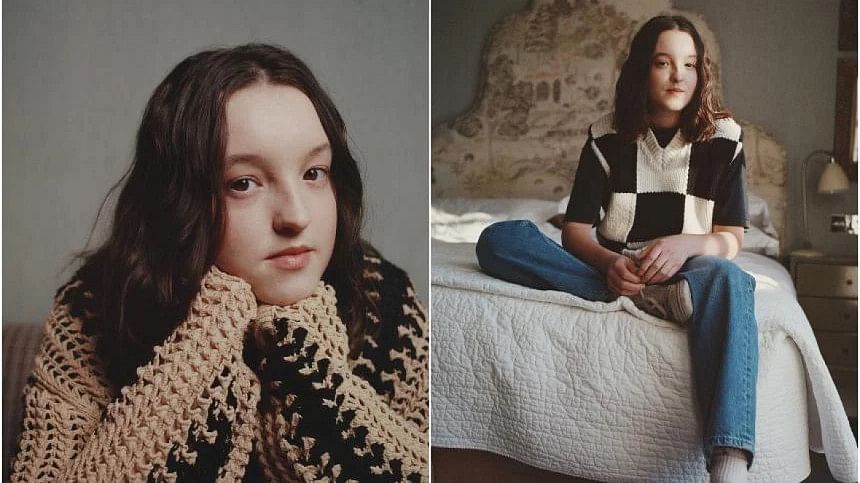 After news came out about Bella Ramsey's casting as one of the main characters in HBO's new zombie thriller, "The Last Of Us", the English actress went online to see how it was going over. It was a rough education.
"It's the first time I've ever had a negative reaction to something," said Ramsey, who was 17 at the time.
It became a kind of addiction. She returned again and again to the commentary about her appearance and perceived limitations, focusing primarily on the nasty remarks because she "didn't believe" the positive ones, she said.
"There would be times I'd find it funny," Ramsey, now 19, recalled over lunch at a restaurant last month. "Then I'd get to the end of a 10-minute scrolling session, put my phone down and realise: Maybe that was a bad idea."
It was a quick, merciless introduction to the new level and nature of the exposure that will come from "The Last Of Us", about a fictional America decimated by a deadly fungal contagion and a girl, played by Ramsey, who is touted as the potential cure.
Now showing on HBO Go, it comes with high expectations from a fervent audience, thanks to its source material. The 2013 video game on which it is based has sold more than 20 million copies, earned widespread critical acclaim and spawned a sequel.
Ramsey has been a working actress since she was 11, when she signed on to "Game Of Thrones" (2011 to 2019) and made a memorable professional debut as headstrong house leader Lyanna Mormont.
After "Game Of Thrones" came several British children's series; the BBC-HBO adaptation of His Dark Materials (2019 to 2023) and an acclaimed starring role in the 2022 coming-of-age period comedy Catherine Called Birdy.
"The Last Of Us", however, brings Ramsey's biggest role to date.
She plays Ellie, a teenage girl who, being immune to the disease that has wiped out much of the Earth's population, is possibly the key to humanity's survival.
Whether and how she might become so is the focus of much of the first season, with Ellie hitting the road and dodging fungal zombies with an increasingly paternal smuggler named Joel, played by fellow "Game Of Thrones" alumnus Pedro Pascal.
While "Game Of Thrones" gave Ramsey experience working on a show of extravagant scale, "The Last Of Us" is the first time she has played a lead role in one. But Neil Druckmann and Craig Mazin, the creators of the show, said they knew from the beginning that she was right for the job.
For Ramsey, however, confidence in her abilities can still be elusive.
"It's only recently that I've accepted I am Ellie and I can do it and I am a good actor," she said. "But this will last for a few weeks and then I'll think I'm terrible again. That's just the process."
Born in Nottingham, England, Ramsey grew up in the nearby county of Leicestershire. She was three when she followed her sister into an amateur theatre group and she never looked back, spending much of her childhood in after-school drama clubs.
At 10, she joined the Television Workshop in Nottingham, which counts actors Samantha Morton and Jack O'Connell among its alumni.
Ramsey's efforts at the workshop led to the audition for "Game Of Thrones". Her character, who joined the show in Season 6, became an instant fan favourite, with a grit and intensity that belied the character's – and the actress' – tender age.
In the lead-up to the release of "The Last Of Us", Ramsey has found life "hectic in ways that I'm not used to", she said. But it is a welcome change after the break she has taken from filming since the shoot wrapped in June, her longest since she was 11.
"I don't know what relaxing is and I've never been very good at it," she said.
She has filled the time studying environmental science as part of a university distance-learning course and preparing for her driving test. She plans to eventually leave Leicestershire and move to London.
It is all part of an arc towards independence that the former child actress, now an adult, is still getting used to. "There was a time I was so anxious, I couldn't leave the house," she said. "So, now knowing one day I could live by myself is exciting to me."
Making "The Last Of Us" was part of this process, she said. "I feel like my world has just expanded."