Streaming the road to Independence
Nine months of struggle, 30 million lives, and a leader that guided a nation through the darkest of times – this is what paved the way for our liberation. OTT platforms have managed to deliver a range of Liberation War-based content that connects easily with the audience. Here are some amazing productions that you can stream on the occasion of our great independence.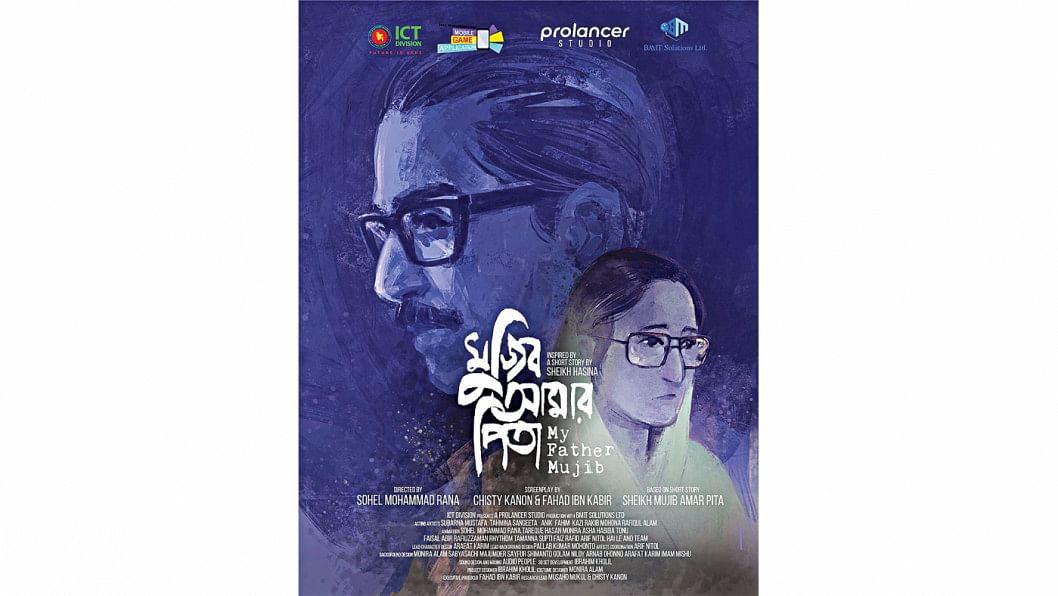 'Mujib Amar Pita' on Bongo
The 2D animated film, "Mujib Amar Pita", is an absolute delight for children.
Based on "Sheikh Mujib Amar Pita" authored by Prime Minister Sheikh Hasina, the film portrays the childhood and political inception of Bangabandhu.
The movie is directed by Sohel Mohammad Rana, produced by BMIT Solutions Limited, Prolancer Studio, Skill Development for Mobile Game and Application, and the ICT Division of Bangladesh.
"Mujib Amar Pita" was initially released theatrically and is now streaming on Bongo.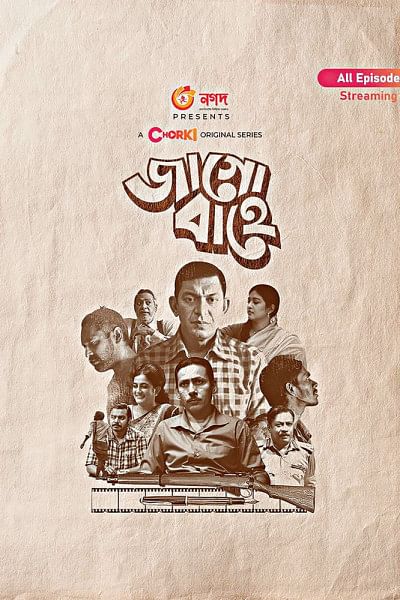 'Jaago Bahey' on Chorki
The anthology period drama series crafted by Siddiq Ahmed and Sukorno Shahed Dhiman premiered on December 9 last year on Chorki. The production, with three episodes, showcases notable events from the pre-independence era.
Featuring popular actors like Chanchal Chowdhury, Mostafa Monwar, Gazi Rakayet, Aparna Ghose, and Mostafizur Noor Imran, among many others, the show garnered much appreciation for its amazing cinematic presentation of three major events— the Language Movement of 1952, the political tension between East Pakistan (later Bangladesh) and West Pakistan (later Pakistan), and the fight between the Mukti Bahini and Pakistani Army during Bangladesh's Liberation War in 1971.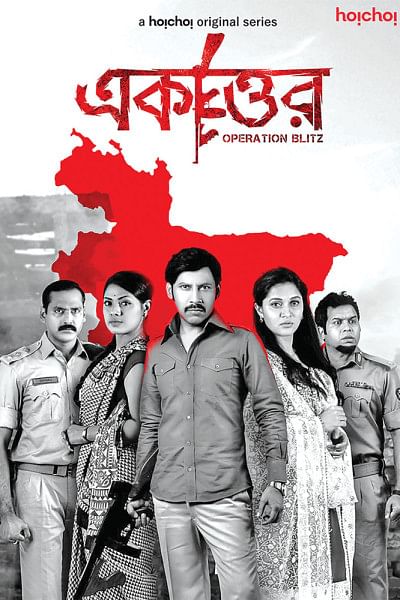 'Ekattor' on Hoichoi
Tanim Noor's critically acclaimed web-series "Ekattor" was released on Hoichoi on March 26 in 2020.
The series revolves around a secret military operation called "Operation Blitz", which the Pakistani Army wanted to carry out in 1971. 
With an ensemble cast --  Mostafa Monwar, Nusrat Imrose Tisha, Mostafizur Noor Imran, Rafiath Rashid Mithila, Iresh Zaker, and Tariq Anam Khan.
"Ekattor" revolves around a gangster named Selim (Mostafa Monwar), who falls in love with Joyita (Nusrat Imrose Tisha). He is faced with a difficult situation when Joyita's brother Captain Shiraj (Mostafizur Noor Imran) steals a top-secret file from the Pakistani Army and comes to Selim for help. 
Shiraj needs to deliver the file to Bangabandhu Sheikh Mujibur Rahman at any cost before time runs out.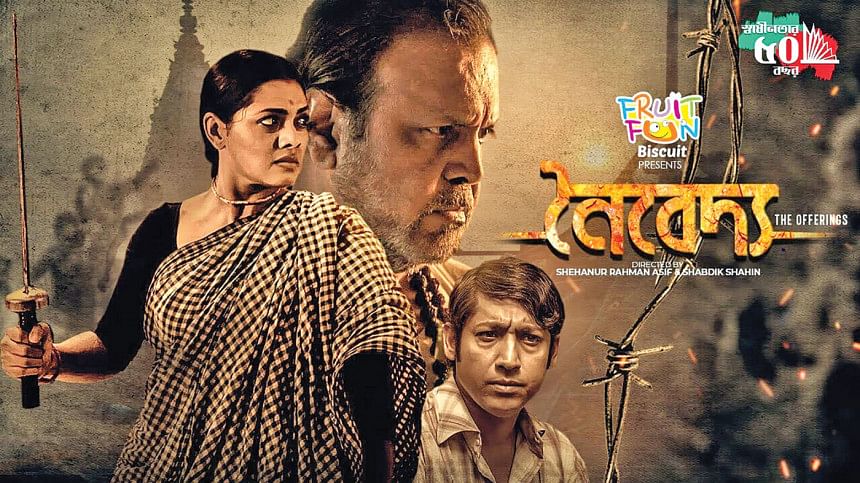 'Noybeddya' on Bongo
"Noybeddya was released on Bongo on the golden jubilee of Bangladesh's independence, last year.
"Noybeddya" revolves around the perils of a woman who was trapped by the Pakistani army during the Liberation War and how she had to struggle to raise her child in the post-war society.
Here, Nusrat Imrose Tisha plays the role of Birangana while Tariq Anam Khan, Hasan Imam, Deepak Karmakar, Saika Ahmed, Shahajan Samrat, and Raunak Hasan, appear in pivotal roles.
Based on a story written by Shyamal Chandra, the web film has been jointly directed by Shabdik Shahin and Shehanur Rahman Asif.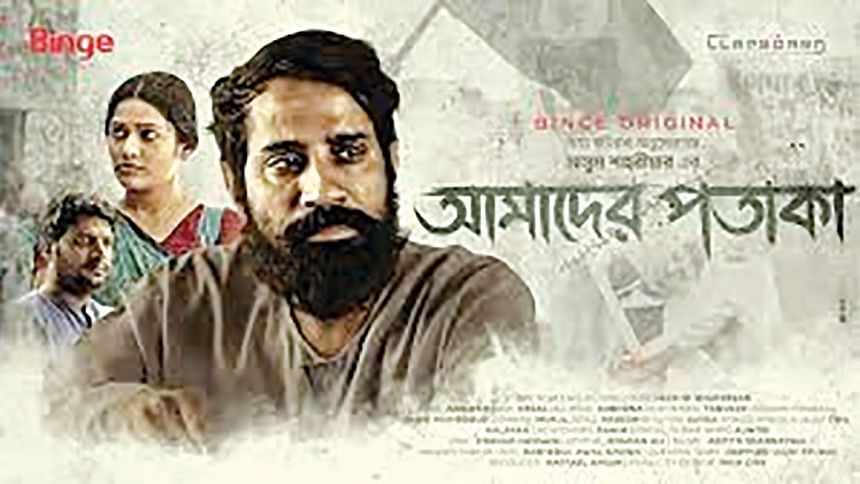 'Amader Pataka' on Binge
Directed by Masum Shahreear, the short film "Amader Pataka", narrates the history of the formation of our national flag. The film showcases the story of some students who made the first national flag in 1970 and sent it as a gift to Bangabandhu Sheikh Mujibur Rahman. It also sheds light on the mass uprising of 1969 which eventually led to the Liberation War of 1971.
The production, running a little over thirty minutes, features Animesh Aich, Uzzal Mahmud, Shubarna Mazumder, Tanvir Hosain Proval, Shaik Mahbubur Rahman, and Mukul Siraz, among others.
For the ones who are keen on exploring the incidents surrounding the war, this short yet informative film features glimpses of the mass uprising in 1969, which eventually led to the Liberation War.