Star-studded 'Mercules' cast captured in single frame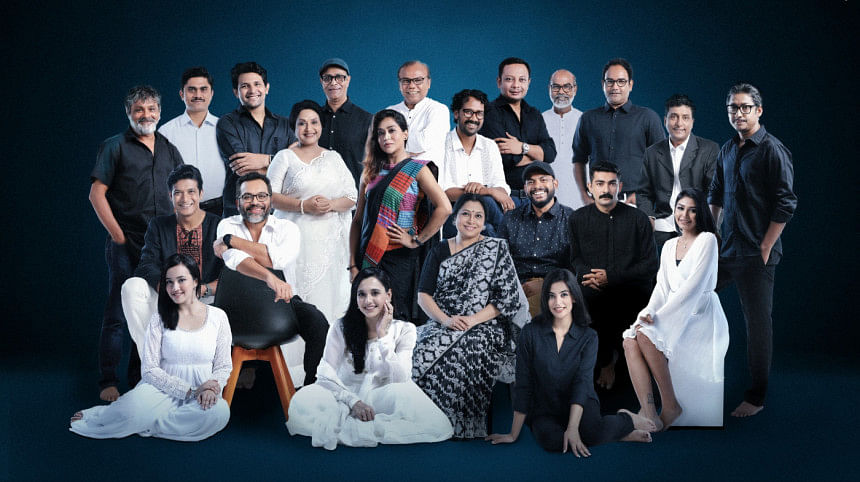 Chorki's much awaited web-series "Mercules" is all set to release on June 28, and it seems all the stars have aligned together, as they took the biggest picture of Eid this year, in terms of sheer casting.
The star-studded cast starting from Sabila Nur, Fazlur Rahman Babu, Zakia Bari Mamo, Gias Uddin Selim, Sharif Siraj, Iresh Zaker, Aisha Khan Saberi Alam, Rawnak Hasan,Rashed Mamunur Rahman Apu, Ashok Bepari, and their director Abu Shahed Emon, among others were captured in one frame. 
Recently, the trailer of the series was released and fans were left wondering who this Mercules is. Is he a saviour, or just trying to deceive the common people by acting as the pillar of justice? 
Find out all the answers on the day before Eid, as the multi-starrer series hits up the streaming platform.