'Squid Game' refers to South Korea's very real debt crisis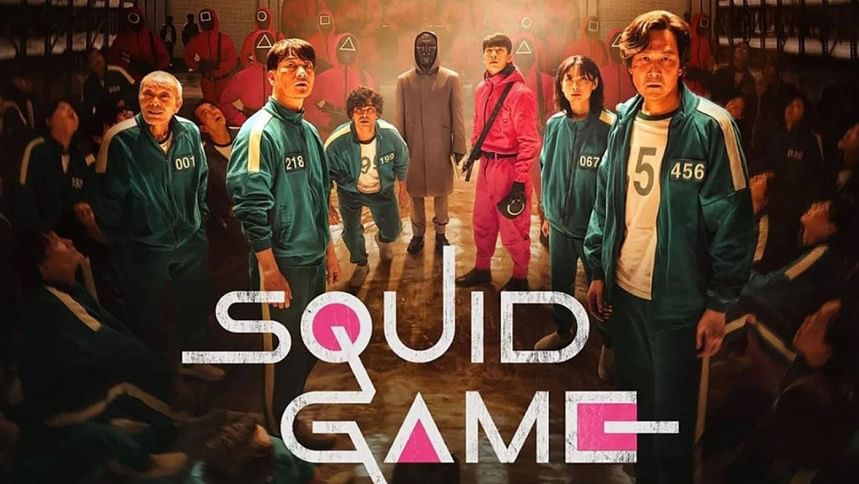 "Squid Game", a South Korean drama that has become the most watched show on Netflix, is right now a much-discussed topic on social media as it refers to the ongoing tumultuous socio-economic situation that the country is going through.            
The dystopian drama shows how impoverished, desperate South Koreans are lured to compete in children's games -- with improvised fatal consequences -- for a chance to win a cash prize that could change their lives. 
South Korea has been witnessing a sharp rise in household debt and income inequality.
The country's household debt was estimated to have exceeded $1.5 trillion to reach a record high by the end of July 2021.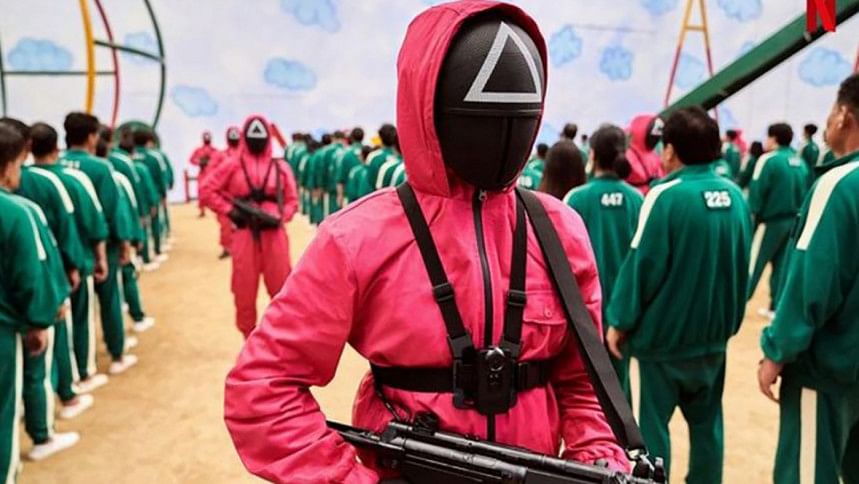 "Currently, South Korea's household debt is the highest in the world in terms of both size and rate of increase relative to nominal gross domestic product," according to Shin Yong-sang, a research fellow at the Korea Institute of Finance.
The nine-episode series depicts hundreds of people representing South Korea's most marginalised communities competing in children's games in hope of winning roughly $38 million in prize money.
The plot has resonated deeply with South Koreans who are frustrated with rising income inequality in one of Asia's richest countries, Areum Jeong, a Korean film expert at Sichuan University-Pittsburgh Institute, told The Washington Post.
"Young people today feel discouraged and pessimistic about the unemployment rate," she said, adding that the prospect of winning huge sums of money "can seem very attractive, though there may be blood on your hands."
Following the country's much-loved recent movies "Parasite" and "Minari" that also portrayed similar contexts, "Squid Game" saw a global hype as South Korea makes its mark as an international powerhouse in contemporary visual media.
Politicians in South Korea are already prompted by the theme of the show to try to capitalise on its popularity, much as a metaphor by potential contenders in next March's presidential election in South Korea to come after each other.
Huh Kyung-young, a minor party leader known for running on populist platforms who claimed to be the first to jump on "Squid Game", said in an interview that he would implement the "Huh Kyung-young game", reports The Washington Post.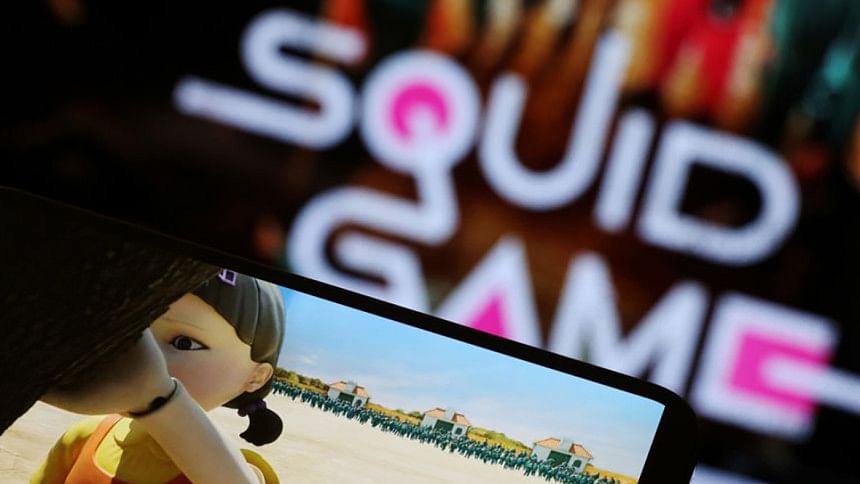 The game will provide each South Korean about $90,000 in a one-off payment if he wins more than half the votes in next election.
Terming "Squid Game" a representation of the mind-set of Korean people in present times, he said "Ostracisation, devastation, precarity, enemies on every side. The contestants are in a position where they have no way out, and the last option seems to be 'Squid Game'."