Siam celebrates Pritom's 'Gaye Holud' in BRAC University
Siam Ahmed and Pritom Hasan share a brotherly bond, with the former appearing in Pritom's music video of "Khoka" and "Beainshab".
When Pritom got married to Shahtaj Monira Hashem in Sylhet recently, Siam could not attend, as he was busy promoting his film, Raihan Rafi directorial "Damal".
However, at least a bit of his longing to attend was relieved, when the two went to BRAC University to promote the film. Pritom and Siam were seen dancing to "Beainshab".
"Always wanted to perform this song with you on your special day, my brother, because you are special", wrote Siam Ahmed in his post.
In reply, Pritom wrote "Damal is already shaking up everything! I am proud to be a part of this movie!"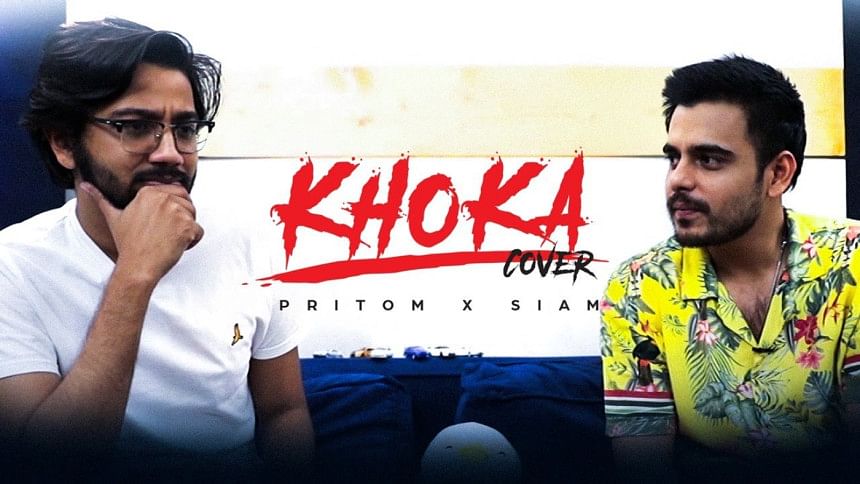 The team of "Damal" went to BRAC University on the invitation of BRAC University Film Club (BUFC), for promotions.