Siam Ahmed surprises fans from Kolkata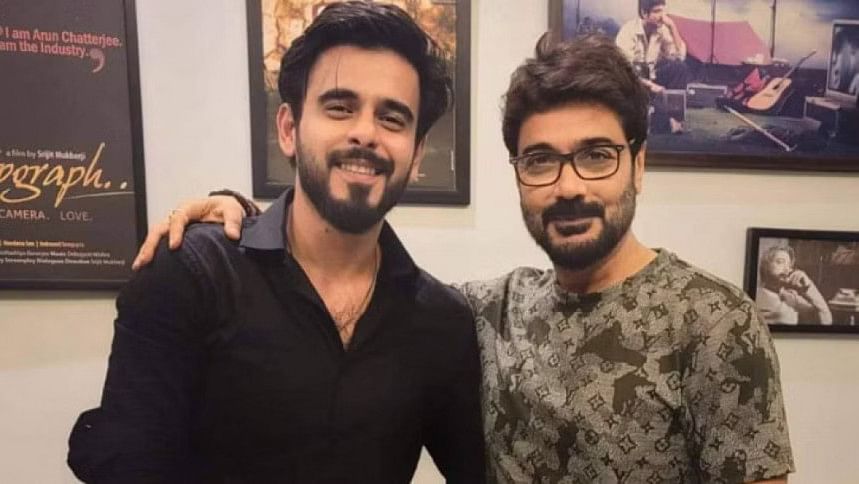 Currently, Siam Ahmed is busy shooting in Kolkata, for his Indian film, which will see him star opposite Prosenjit Chatterjee. Siam shared a wonderful surprise for his fans, by posting a video of the "Kakababur Protyaborton" star Prosenjit.
"Guys I have a surprise for you all. The guy that I am bringing in doesn't need any introduction. He is a living legend and he is none other than Bumba Da," said Siam.
"I am really happy that Siam's film 'Adventure of Sundarban' has been released in theatres. Of course, we have read the book many years ago. I am really happy that they have made a movie about it. We really don't have many movies for children. I encourage everyone to watch the film with their family and children," said Prosenjit in the video.
Directed by Sayantan Ghosal, the title of Siam and Prosenjit's film has been primarily set as "Protipokkho". The film also stars Srabanti Chatterjee and Ayoshi Talukdar in lead roles.