"Ricksha Wali" Tanjin Tisha catches attention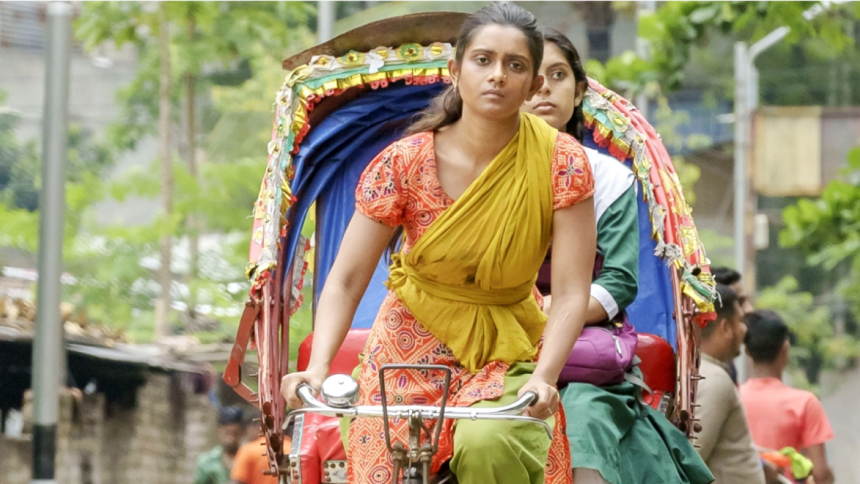 A young woman, dressed in a simple salwar kameez, tired face, is sitting on the driver's seat of the rickshaw. The paddle rotates with the strength of both her wearied feet. At first sight, many will not recognise the usually dazzling television star, Tanjin Tisha, in this look.
The name of the drama that she has donned this look for is 'Rickshaw Girl', not to be confused by the Amitabh Reza Chowdhury directorial movie.
The project has been directed by Rafat Majumdar Rinku, and written by Ahmed Tawkir. In this tele-fiction, Tisha plays Shikha, who lives in the slums with her little sister, Pori.
An emotional journey of a woman struggling to make her livelihood in a male-dominated society is expected to move viewers.
Sohel Mondol has played an important role in this project as well, which has a song written by Robiul Islam Jibon.