Pori Moni appears at BFDC for the first time since membership suspension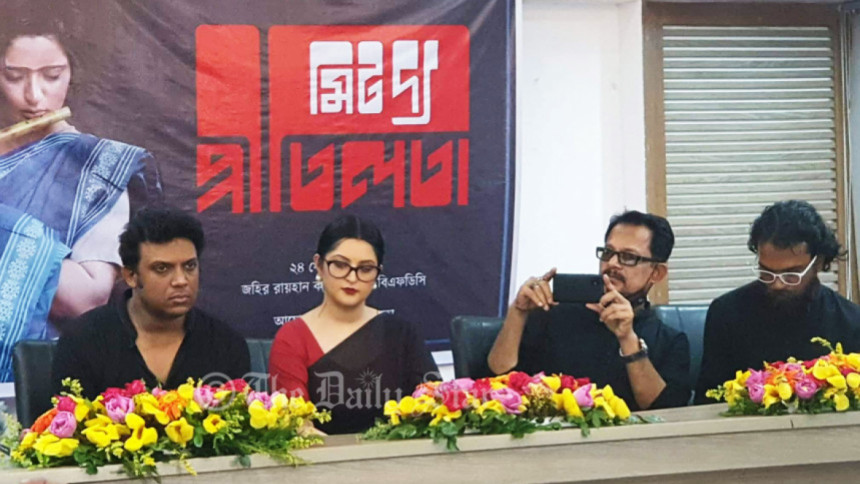 Popular film actress Pori Moni appeared at a press conference for the first time since she was released on bail. 
She was present at a conference for her movie, "Pritilata" at the Bangladesh Film Development Corporation (BFDC)'s Manna Digital Complex this afternoon. 
This is the first time that she visited the BFDC, after the Bangladesh Cholochitro Shilpi Samiti announced a temporary suspension of her membership.
The press meet was held on the death anniversary of Pritilata Waddedar, the illustrious anti-British revolutionary from Bengal. 
"What can I say about Pritilata? I just want to fulfill my responsibility of playing this character to the best of my ability. I believe that I have the spirit for it, and I hope that people believe in me too," said Pori Moni. 
The film is being directed by Rashid Polash with a script from noted lyricst Golam Rabbani. 35 percent of the movie has been completed already. The rest of the film will be shot in October. 
Apart from Pritilata, Pori Moni will  play an actress named Olivia in the film.