'Pathaan' fever grips the world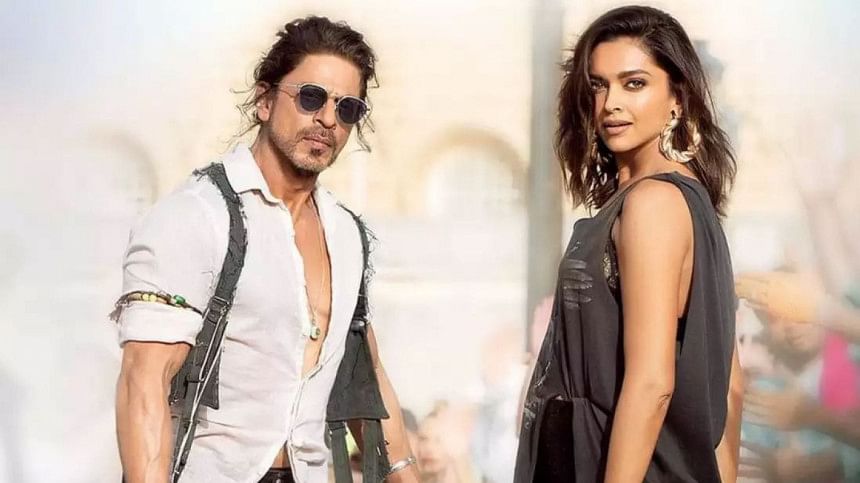 "Pathaan" has already stunned the Indian box-office, collecting Rs 55 crore from its Hindi version and Rs 2 crore from the dubbed versions, on its opening day. Furthermore, the film grossed Rs 429 crore globally on its fourth day. 
Not only in India, "Pathaan" has cast its magical spell all over the world. The film is already being screened in over 100 countries. This marks the biggest worldwide release for an Indian film. Fans all over the world are going crazy over SRK's big return. 
MAN OF THE DAY — SHAH RUKH KHAN@iamsrk was featured on a French News show Le 1245 where they talked about #Pathaan, his global superstardom, and how the love of his FANs trumps hate. #ShahRukhKhan #SRK@yrf #YRF50 pic.twitter.com/7KzAty31XM

— Shah Rukh Khan Universe Fan Club (@SRKUniverse) January 28, 2023
In France, Shah Rukh Khan was featured on a news show titled, "Le 1245", where they talked about "Pathaan", his global superstardom, and how the love of his fans triumphed over the hatred. All shows of "Pathaan" were housefull in Paris. The audience even danced with the song, "Jhoome Jo Pathaan" in theatres. 
Forget abt India Even Germany is going crazy for #Pathaan @iamsrk#Pathaan100crWorldwide
Thanks to person who sent me..
Nd i really wanna give credit to this girl who is dancing realllly welll pic.twitter.com/9XdGjjG5J1

— Shahzeb Khan (@SRKFanNo786) January 26, 2023
Meanwhile in Germany, a woman could be seen grooving to the songs of "Pathaan", while watching the film. 
In New York, fans came to theatres amidst the snow and rain to watch their favourite superstar on the screen after four years. 
Spoke to an @iamsrk fan in Mexico (stil can't pronounce the name of the city) where #Pathaan has released. First Hindi film to ever release there. She is ecstatic after watching the film in a packed hall

Another fan braved snow and rain in New York to watch the film

— Faridoon Shahryar (@iFaridoon) January 26, 2023
However, the accomplishments for SRK's film don't end there. "Pathaan" became the first Hindi film to be released in Mexico and Belgium, making history. 
Fans dancing on Jhoome Jo Pathaan at restaurants / bar in Belgium ! #Pathaan is LOVED ! @iamsrk @yrf pic.twitter.com/1uk2Zt5QNH

— SRKUniverse_Belgium (@SRKUniv_Belgium) January 28, 2023
"Pathaan" has been directed by Siddharth Anand and stars Shah Rukh Khan, Deepika Padukone, and John Abraham in the lead roles. Dimple Kapadia and Ashutosh Rana also played important roles in the spy film, which was released in theatres on January 25.