Parno Mitra in Naogaon to shoot with Mosharraf Karim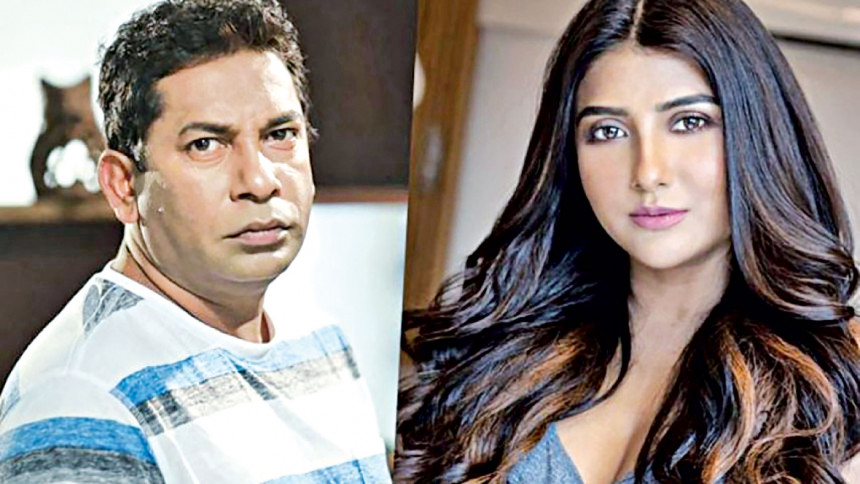 Indian actress Parno Mitra and noted actor Mosharraf Karim have paired up for the government granted film "BIldakini". The shooting unit of the film had begun filming the project with Mosharraf Karim in Naogaon, from January 12. The actress arrived today to join the team.
The director of the film, Fazlul Kabir Tuhin, has informed the news to The Daily Star. "We will shoot until January 25 in different locations of Naogaon," he said.
Based on Nuruddin Jahangir's novel of the same name, the plot revolves around a rape victim, who continues her battle against the social stigma.
Mosharraf Karim is currently busy with various projects, the most notable of which is "Mohanagar 2", in which he will reprise his role as OC Harun. The Ashfaque Nipun directorial will air on Hoichoi.
Parno Mittra, on the other hand, is much more attentive towards her political career at this stage, choosing to do selective works depending on the script.